We're tilting at windmills with this week's #BookFaceFriday.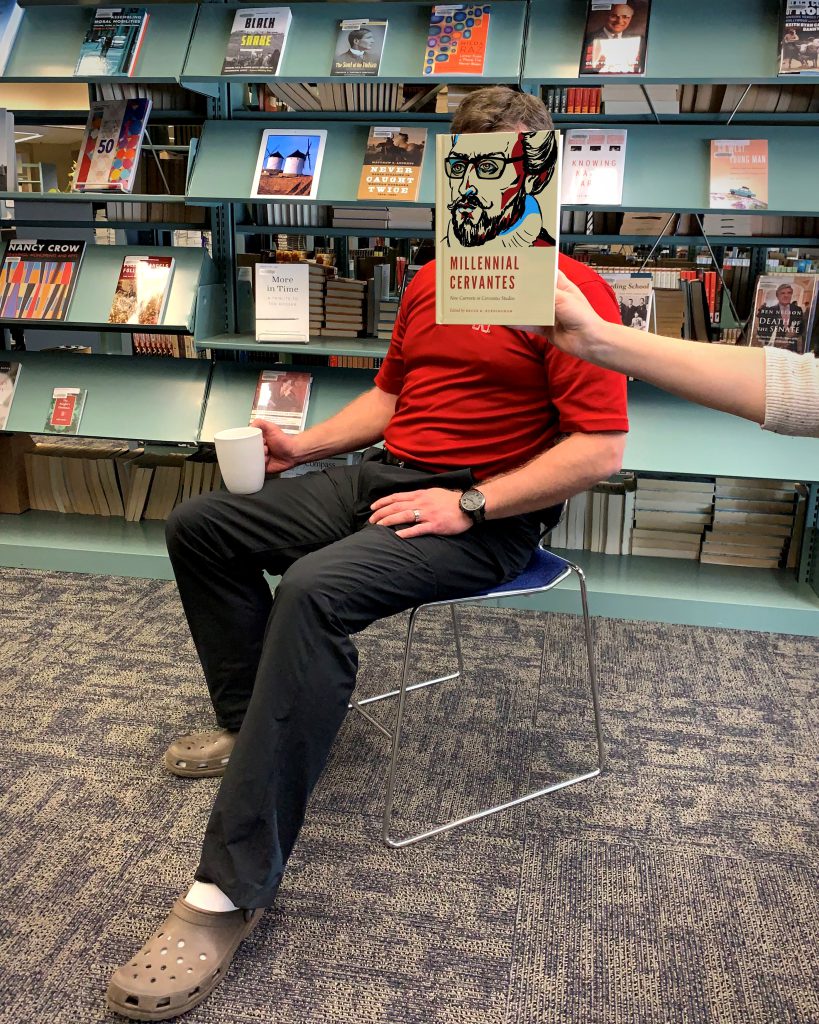 Go on an adventure with this week's #BookFaceFriday, "Millennial Cervantes: New Currents in Cervantes Studies (New Hispanisms)" edited by Bruce R. Burningham (University of Nebraska Press; Illustrated Edition, 2020.) The Nebraska Library Commission's Collection is always growing, the Nebraska Publications Clearinghouse receives documents every month from all Nebraska state agencies, including the University of Nebraska Press (UNP). UNP books, as well as all Nebraska state documents, are available for checkout by libraries and librarians for their patrons.
"Millennial Cervantes explores some of the most important recent trends in Cervantes scholarship in the twenty-first century. It brings together leading Cervantes scholars of the United States in order to showcase their cutting-edge work within a cultural studies frame that encompasses everything from ekphrasis to philosophy, from sexuality to Cold War political satire, and from the culinary arts to the digital humanities."

—Book jacket
"This collection of nine provocative, beautifully elaborated essays explores the impact of Cervantes's writings in their own time and place, and well beyond."

—E. H. Friedman, Choice
Love this #BookFace & reading? Check out our past #BookFaceFriday photos on the Nebraska Library Commission's Facebook page!