Roses are red, violets are blue, this #BookFace is just for you!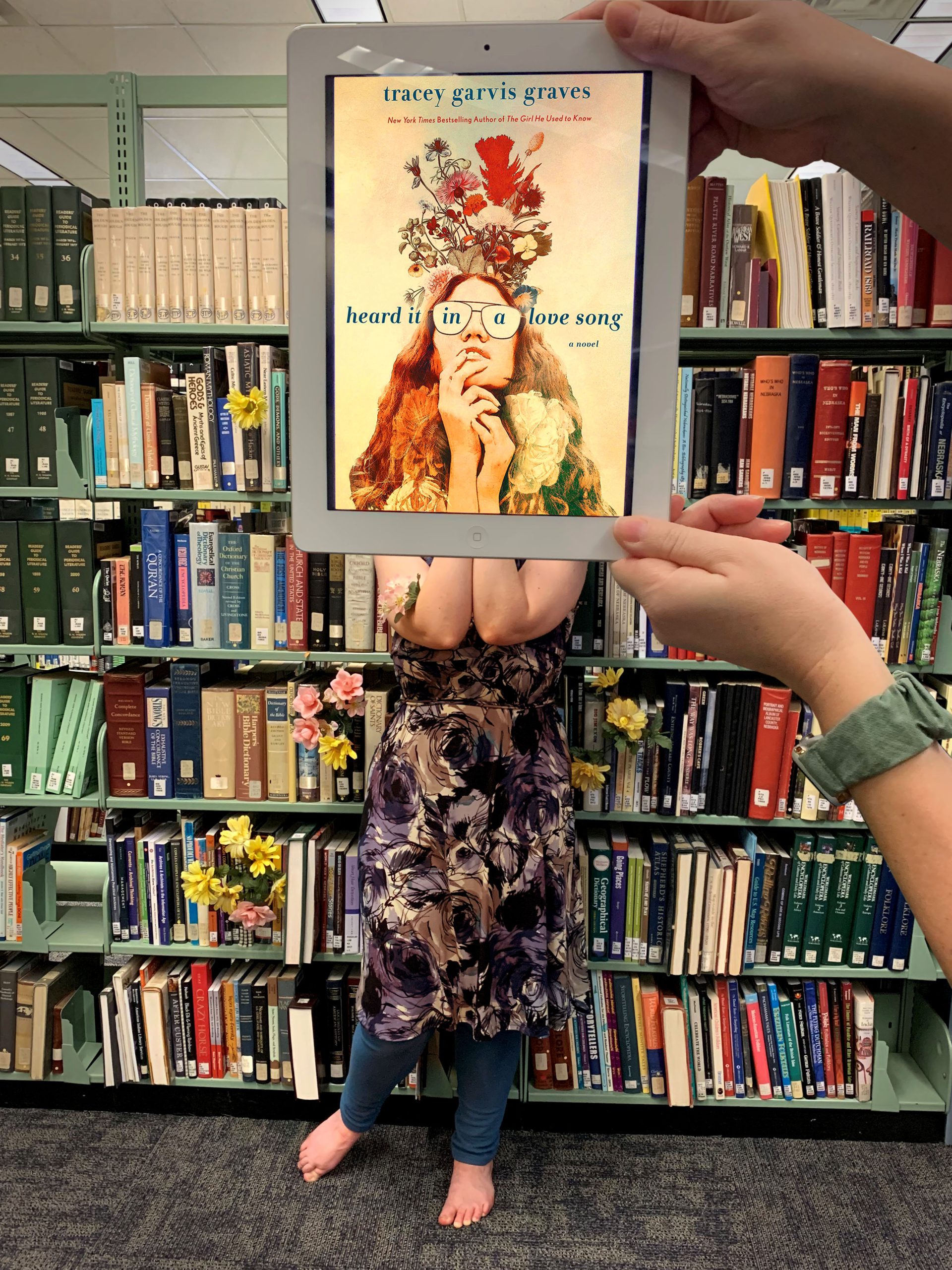 As Valentine's Day approaches, we wanted to share the love with this week's BookFace! Check out "Heard It in a Love Song: A Novel" by Tracey Garvis Graves (Macmillan Audio, 2021) it's available as an Audiobook in Nebraska OverDrive Libraries. Graves is a New York Times bestselling author, and her book, "The Girl He Used to Know," is also available for readers in OverDrive.
"[Layla and Josh] are appealing, sensible characters who have good banter, and it is especially satisfying to watch Layla's journey back to her rock-and-roll roots. [A] quiet, romantic novel that delves deeply into how relationships fall apart and how love can blossom again."

―Booklist
Find this title and many more through Nebraska OverDrive. Libraries participating in the Nebraska OverDrive Libraries Group currently have access to a shared and growing collection of digital downloadable audiobooks and eBooks. 186 libraries across the state share the Nebraska OverDrive collection of 26,554 audiobooks, 32,935 eBooks, and 3,940 magazines. As an added bonus it includes 130 podcasts that are always available with simultaneous use (SU), as well as SU ebooks and audiobook titles that publishers have made available for a limited time. If you're a part of it, let your users know about this great title, and if you're not a member yet, find more information about participating in Nebraska Overdrive Libraries!
Love this #BookFace & reading? Check out our past #BookFaceFriday photos on the Nebraska Library Commission's Facebook page!