The Newbery Award winner is The Last Cuentista by Donna Barba Higuera, (I have put it on hold at the library).  Four titles were named Newbery Honor Books. The Newbery Award is celebrating its 100th Anniversary this year.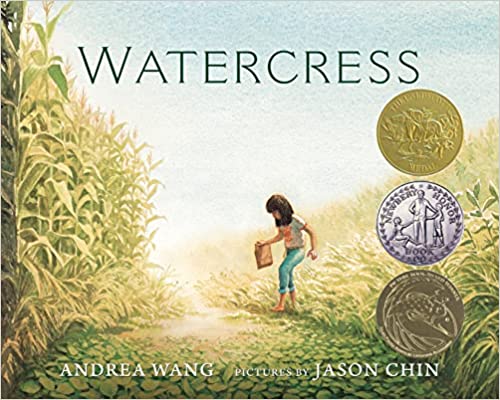 The Caldecott Award winner is Watercress, illustrated by Jason Chin and written by Andrea Wang, which also won the Asian/Pacific American Award for Literature in the picture book category, and was named one of the Newbery Honor Books.  I just read it last week!  It was heartfelt with amazing illustrations.  Four titles were named Caldecott Honor Books.
Nikki Grimes was awarded the Coretta Scott King – Virginia Hamilton Award for Lifetime Achievement, and A. S. King was awarded the Margaret A. Edwards Award for lifetime achievement in writing for young adults.
To learn all the titles that were recognized on January 24th during the ALA Youth Media Awards webcast, just visit this news release.