It's match point for this week's #BookFaceFriday!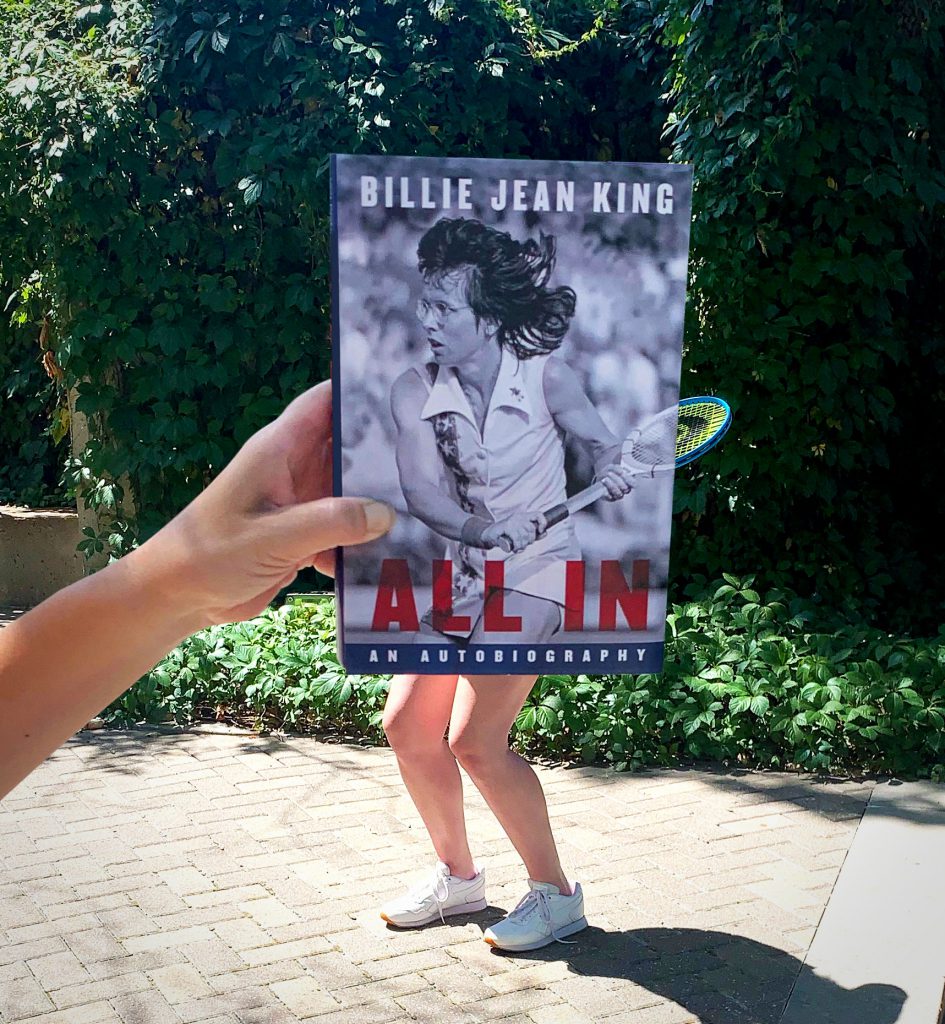 We're serving up "All In: An Autobiography" by Billie Jean King (Knopf, 2021.) for this week's #BookFaceFriday, just in time for the start of the U.S. Open next week. It's available as an eBook and Audiobook at Nebraska OverDrive Libraries. New titles, both nonfiction and fiction, are added daily to Nebraska Overdrive Libraries! Don't fault us if you find yourself in "love-love" with your next great read!
"A constant role model in my life, Billie Jean King is a leading example of integrity in the face of adversity. The book's powerfully honest and unapologetic candor is a reflection of King's brilliant mark on the world and the glass ceilings she shattered. It's a story about the personal strength, immense growth, and undeniable greatness of one woman who fearlessly stood up to a culture trying to break her down."

—Serena Williams
Find this title and many more through Nebraska OverDrive. 180 libraries across the state share the Nebraska OverDrive collection of 25,520 audiobooks, 32,303 eBooks, and 3,403 magazines. As an added bonus it includes 130 podcasts that are always available with simultaneous use (SU), as well as SU ebooks and audiobook titles that publishers have made available for a limited time. If you're a part of it, let your users know about this great title, and if you're not a member yet, find more information about participating in Nebraska Overdrive Libraries!
Love this #BookFace & reading? Check out our past #BookFaceFriday photos on the Nebraska Library Commission's Facebook page!