We love a good back-to-school

#BookFaceFriday!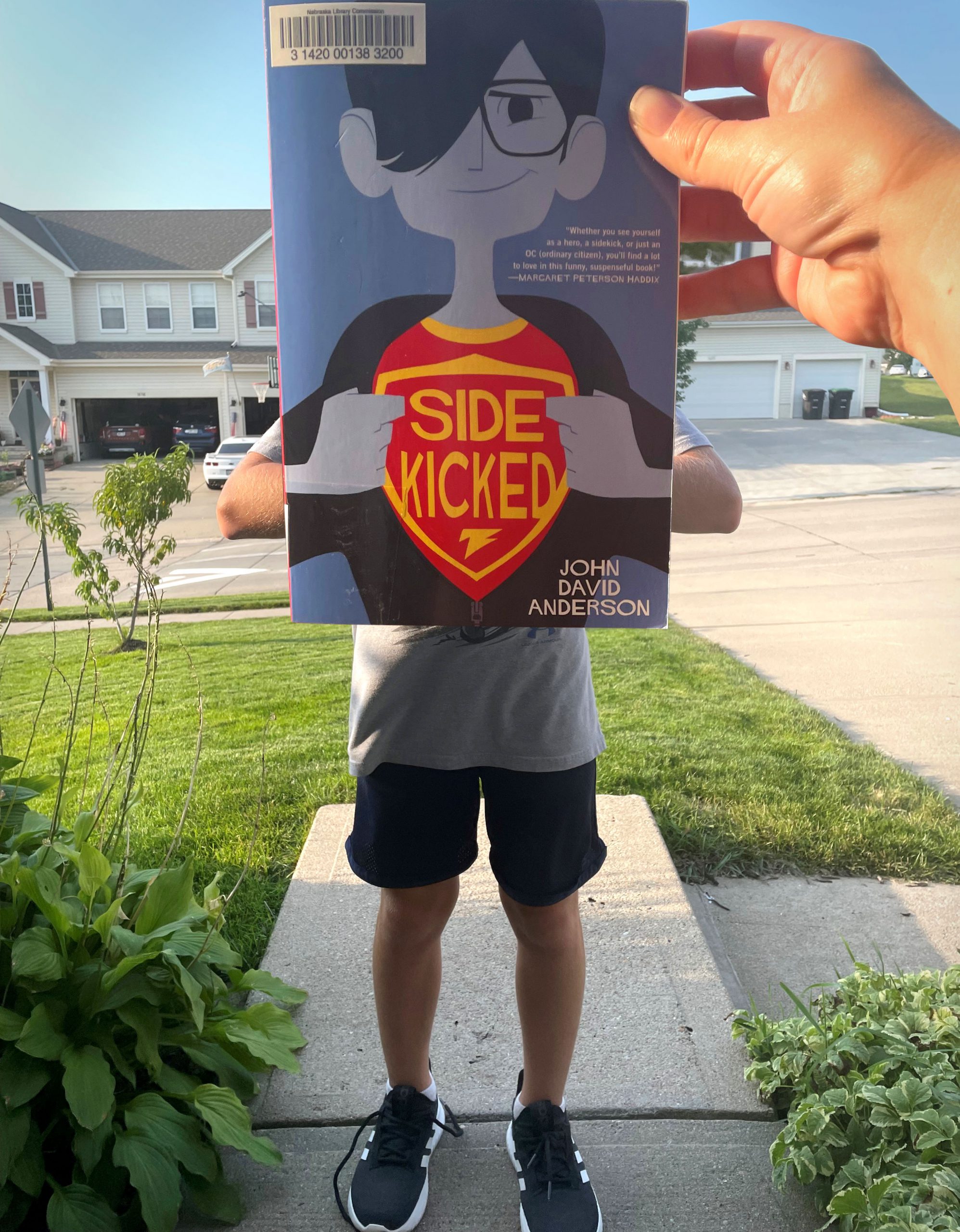 Ahh, the smell of freshly sharpened pencils and new erasers, makes us want to go out and buy school supplies!
This week's
#BookFace
is a reminder that a
Book Club Kit
is the perfect back-to-school supply too. This service allows libraries and school librarians to "check out" multiple copies of a book without adding to their permanent collections, or budgets. We have a great selection of kids/YA titles for you to choose from, like "
Sidekicked
" by John David Anderson (
Walden Pond Press
, 2014). Even better, this book club kit is available for your next read! You can search for books based on grade level, genre, the number of copies available, or keywords, helping librarians and teachers find great reads for their YA book clubs.
"From memorable characters to a complex yet accessible plot, this [is a] superhero story that any comics fan will enjoy."

— Publishers Weekly (starred review)
Book Club Kits Rules for Use
These kits can be checked out by the librarians of Nebraska libraries and media centers.
Circulation times are flexible and will be based upon availability. There is no standard check-out time for book club kits.
Please search the collection to select items you wish to borrow and use the REQUEST THIS KIT icon to borrow items.
Contact the Information Desk at the Library Commission if you have any questions: by phone: 800/307-2665, or by email: Information Services Team
Love this
#BookFace
& reading? Check out our past
#BookFaceFriday
photos on the
Nebraska Library Commission's Facebook
page!