Calling all YA readers with this week's #BookFaceFriday!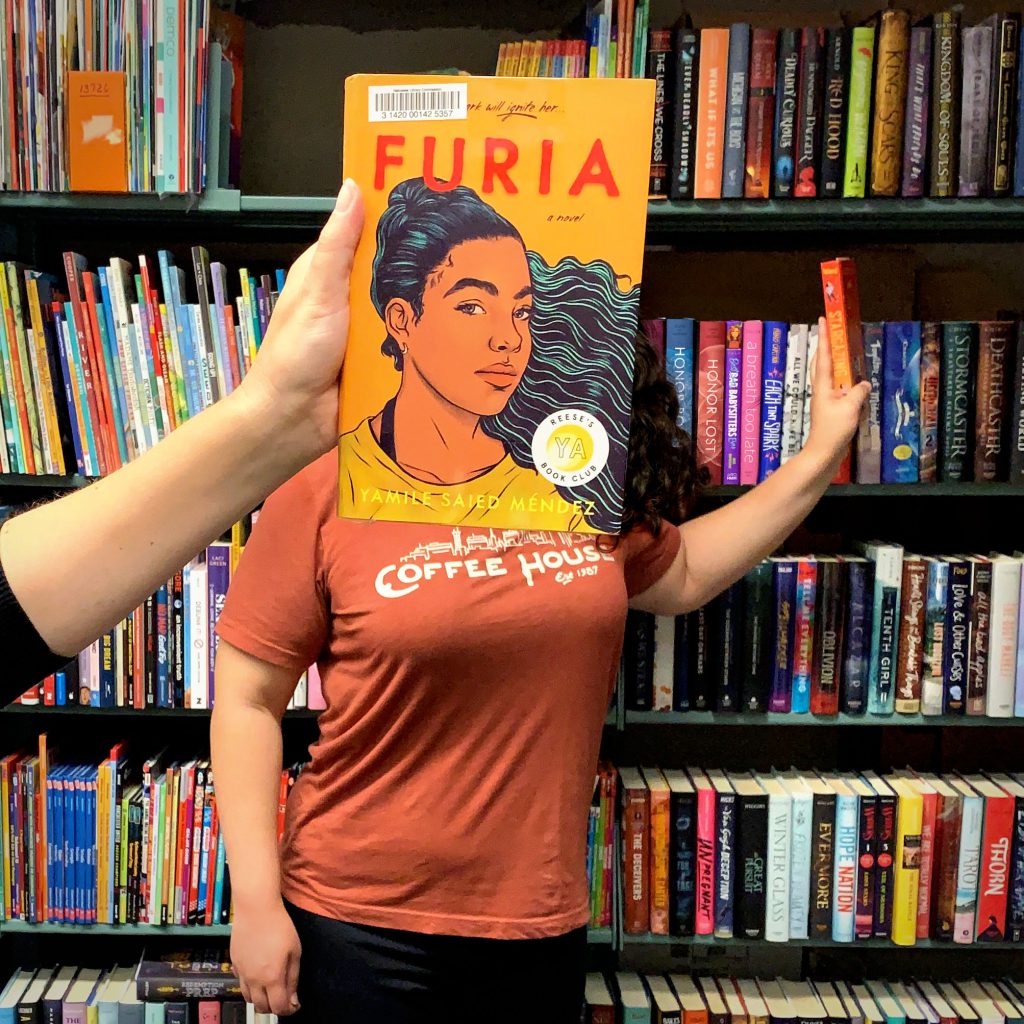 Attention! Attention, please! We have an announcement: Book clubs are not just for adults. That's all, thank you for coming to my TED Talk. But seriously, here at NLC, we have Book Club Kits for a wide range of readers. From fiction to nonfiction, translated books to Nebraska authors, and kids chapter books to adult titles. One such YA title is "Furia: A Novel" by Yamile Saied Méndez (Algonquin Young Readers, 2020.) This title is a Reese Witherspoon & Hello Sunshine YA Book Club pick and was a recipient of the 2021 Pura Belpré Young Adult Author Medal. Whether your a school librarian, teen advisory group, or just looking to facilitate a summer reading group, we're here for you. You can search our Book Club Kits collection by grade level or by choosing Young Adult in the Genre dropdown.
"Weaving rich cultural specifics and electric energy into her prose, Méndez crafts a dynamic, feminist narrative that commands attention from the very first line. At its core, this novel is a full-hearted love letter to Argentina and "incorrigible girls" everywhere, emboldening readers to stand up for themselves and chase the dreams they hold dear."

—Publishers Weekly, starred review
Rules for Book Club Kits
These kits can be checked out by the librarians of Nebraska libraries and media centers.
Circulation times are flexible and will be based upon availability. There is no standard check-out time for book club kits.
Please search the collection to select items you wish to borrow and use the REQUEST THIS KIT icon to borrow items.
Contact the Information Desk at the Library Commission if you have any questions: by phone: 800/307-2665, or by email: Information Services Team
This week's model is NLC's Technology Innovation Librarian, Amanda Sweet! She's our go-to model when a book cover needs a beautiful head of hair. Thank you, Amanda!
Love this #BookFace & reading? Check out our past #BookFaceFriday photos on the Nebraska Library Commission's Facebook page!