It's Jem and the Holograms meets #BookFaceFriday!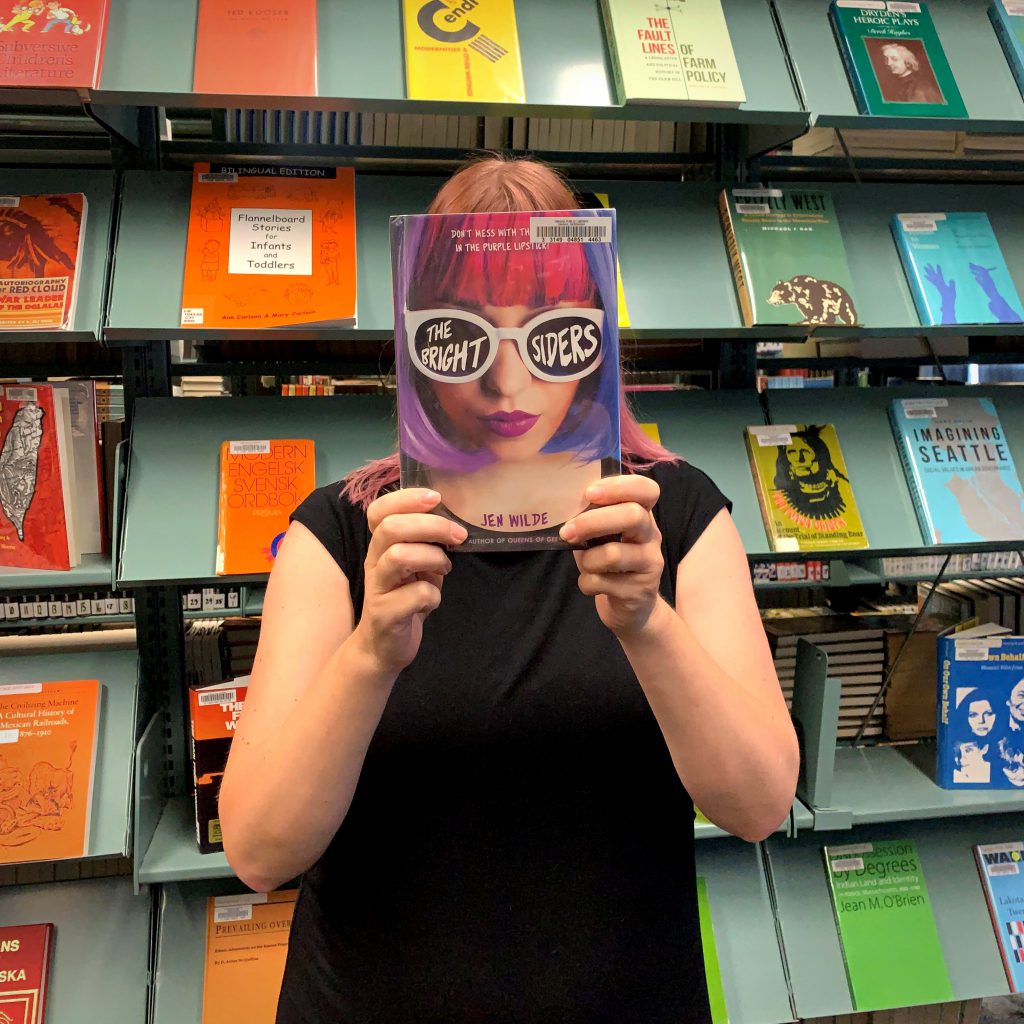 We see your true colors shining through with this week's Pride-themed Bookface! Nebraska OverDrive Libraries has a special collection this month "Rainbow Reads" dedicated to books, both fiction and nonfiction, telling LGBTQ+ stories. Just one title from the collection is "The Brightsiders" by Jen Wilde (Blackstone Publishing, 2018) it's available as an Audiobook. Join teen drummer Emmy King in this rock and roll fantasy about the trials of stardom, friendships, and love.
"The author adeptly captures the essence and confusion that young people may go through when trying to figure out their identities. This inclusive romance features multiple LGBTQ+ protagonists, including a nonbinary character who uses the pronouns they/them… Perfect for collections seeking high drama and romance." ― School Library Journal
Find this title and many more through Nebraska OverDrive Libraries. 180 libraries across the state share the Nebraska OverDrive collection of 25,520 audiobooks, 32,303 eBooks, and 3,403 magazines. As an added bonus it includes 130 podcasts that are always available with simultaneous use (SU), as well as SU ebooks and audiobook titles that publishers have made available for a limited time. If you're a part of it, let your users know about this great title, and if you're not a member yet, find more information about participating in Nebraska Overdrive Libraries!
This week's model is NLC's Information Services Librarian, Aimee Owen, she's the better half of this Bookface duo. Aimee's back in the office after a year of working from home, and I gotta say, I'm really excited to have her here!
Love this #BookFace & reading? Check out our past #BookFaceFriday photos on the Nebraska Library Commission's Facebook page!