Run Carrrl! It's a Valentine's Day #BookFace!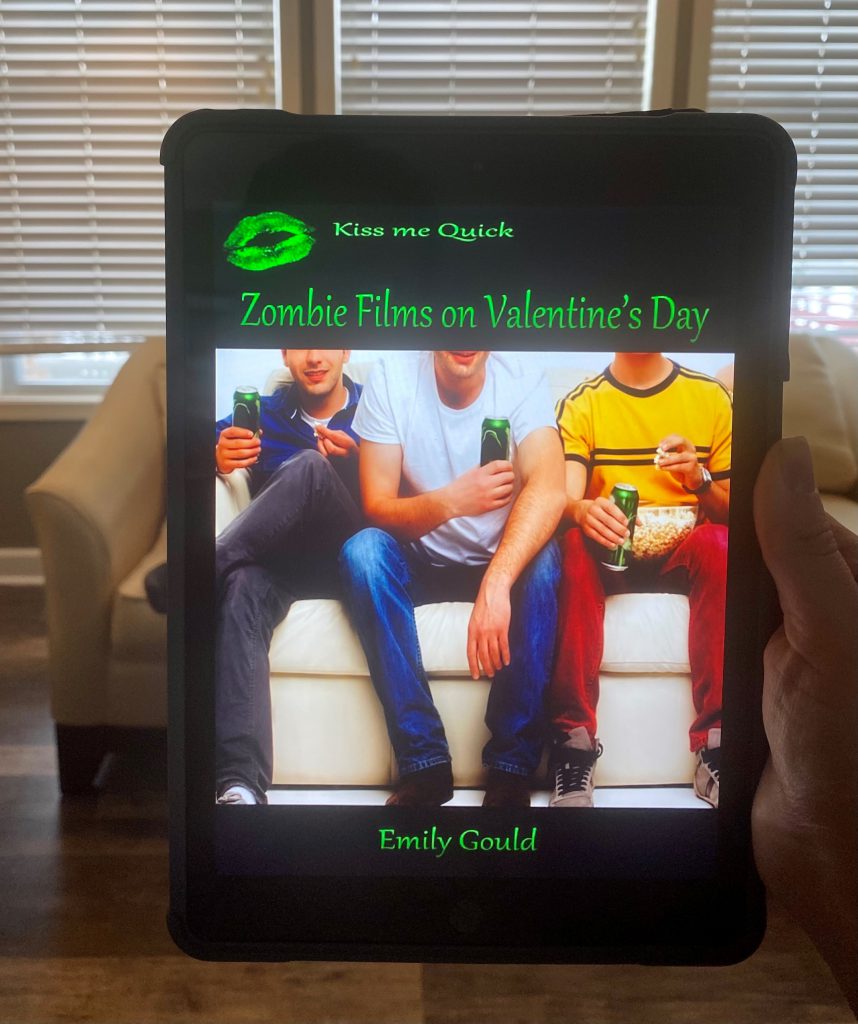 Zombies and romance, like milk and cookies, the perfect pair. Get in on the action with "Zombie Films on Valentine's Day" by Emily Gould; it's available as an eBook from Nebraska OverDrive Libraries. Nebraska OverDrive Libraries has a myriad of choices, from romance to horror,so you can find just what you're jonesing for. Unless what you're craving is brains.
There's nothing worse than spending Valentine's Day without a date, or so Alec believes—and all his friends agree. Desperate not to spend the night alone, he tries asking everyone he knows to hang out with him, even going so far as to ask a member of his awful band to hang out for the night. Anything, after all, must be better than spending Valentine's Day alone. —Book Jacket
Find this title and many more through Nebraska OverDrive. 173 libraries across the state share the Nebraska OverDrive collection of 17,165 audiobooks and 28,972 eBooks. As an added bonus it includes 130 podcasts that are always available with simultaneous use (SU), as well as SU ebooks and audiobook titles that publishers have made available for a limited time. If you're a part of it, let your users know about this great title, and if you're not a member yet, find more information about participating in Nebraska Overdrive Libraries!
Love this #BookFace & reading? Check out our past #BookFaceFriday photos on the Nebraska Library Commission's Facebook page!