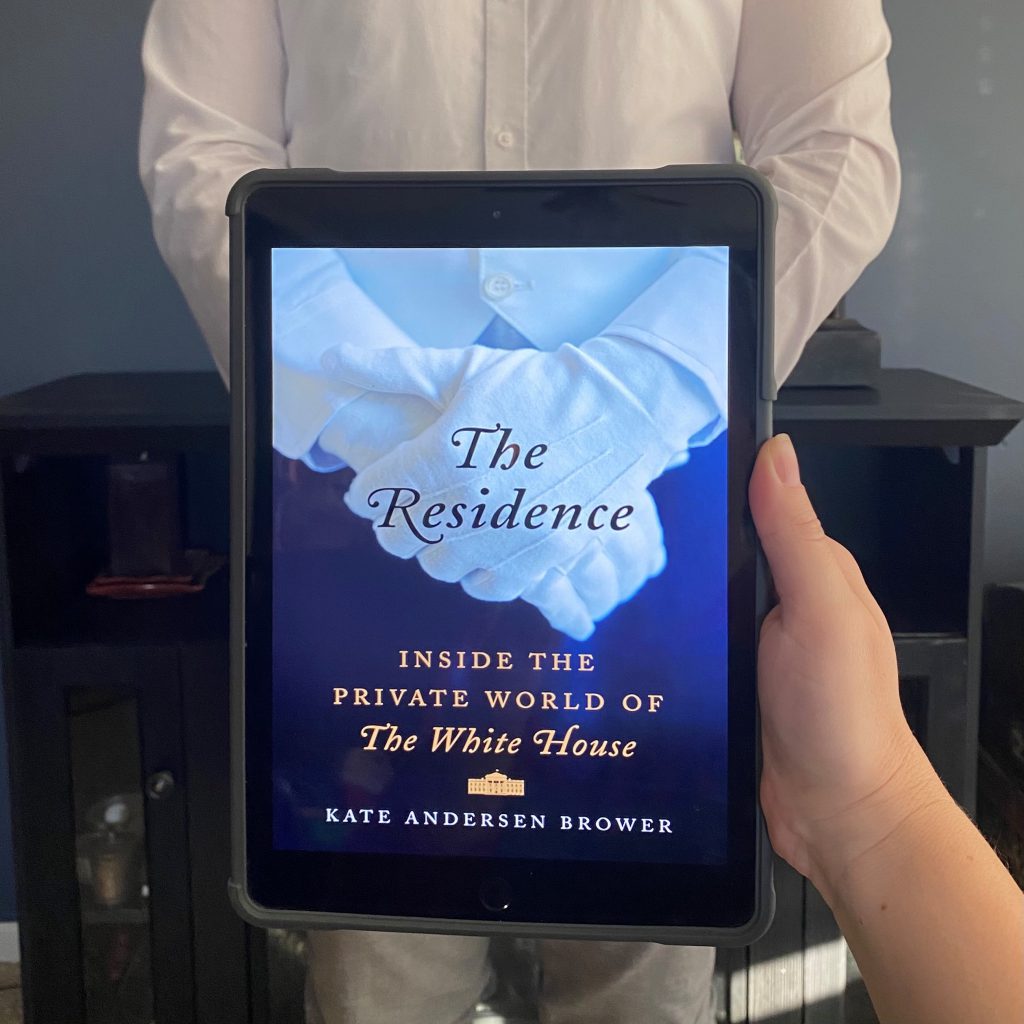 Feeling patriotic after Wednesday's Inauguration? Take a look behind the curtain with this week's #BookFace title, "The Residence: Inside the Private World of the White House" by Kate Andersen Brower. This nonfiction read is available as an ebook and Audiobook from Nebraska OverDrive Libraries.
"This intimate portrait of what it's like to take care of the first family is a compelling read. Whether you're a political or history junkie or devoted Downton Abbey viewer, this book adds unique context to understanding our presidents as human beings." (Chuck Todd, moderator, Meet the Press)
Find this ebook and many more titles through Nebraska OverDrive. 173 libraries across the state share the Nebraska OverDrive collection of 17,165 audiobooks and 28,972 eBooks. As an added bonus it includes 130 podcasts that are always available with simultaneous use (SU), as well as SU ebooks and audiobook titles that publishers have made available for a limited time. If you're a part of it, let your users know about this great title, and if you're not a member yet, find more information about participating in Nebraska Overdrive Libraries!
Love this #BookFace & reading? Check out our past #BookFaceFriday photos on the Nebraska Library Commission's Facebook page!