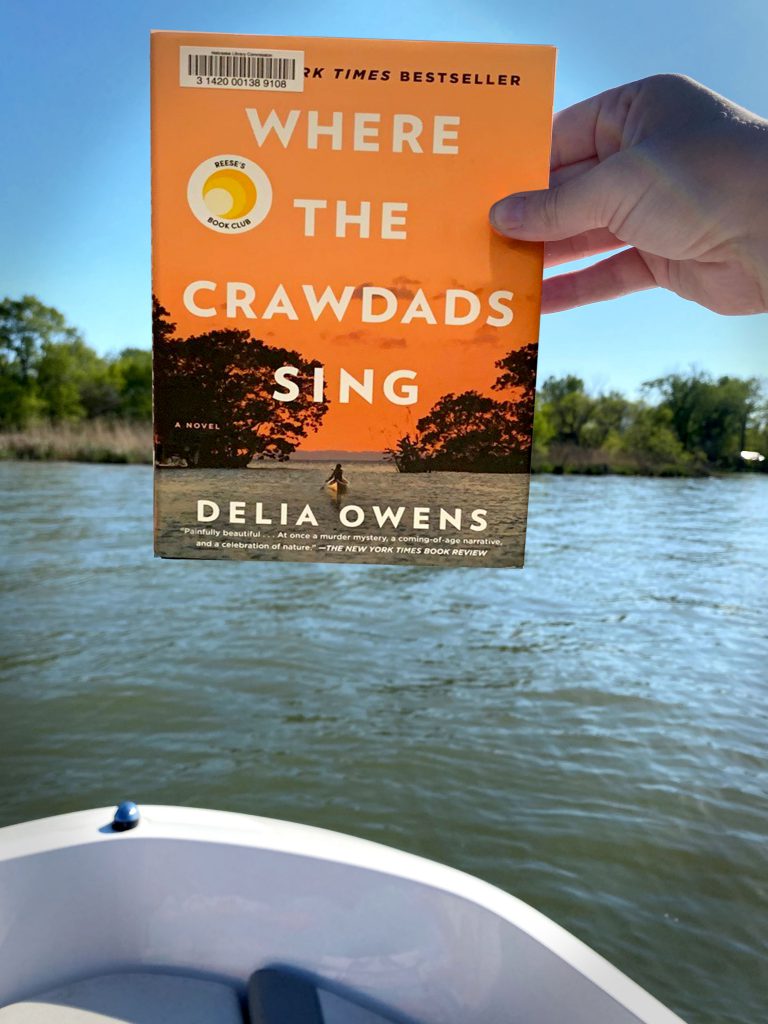 Sweet summertime is so close, the days are getting warmer and all I can think about is that perfect summer read. Keep your book clubs going all summer with titles like "Where the Crawdads Sing" (G.P. Putnam's Sons, 2018) by Delia Owens. This New York Times bestseller is a part of our book club kit collection and available for your group to borrow. Check out all of our Book Club titles!
"A painfully beautiful first novel that is at once a murder mystery, a coming-of-age narrative and a celebration of nature…Owens here surveys the desolate marshlands of the North Carolina coast through the eyes of an abandoned child. And in her isolation that child makes us open our own eyes to the secret wonders—and dangers—of her private world."—The New York Times Book Review
Love this #BookFace & reading? Check out our past #BookFaceFriday photos on the Nebraska Library Commission's Facebook page!