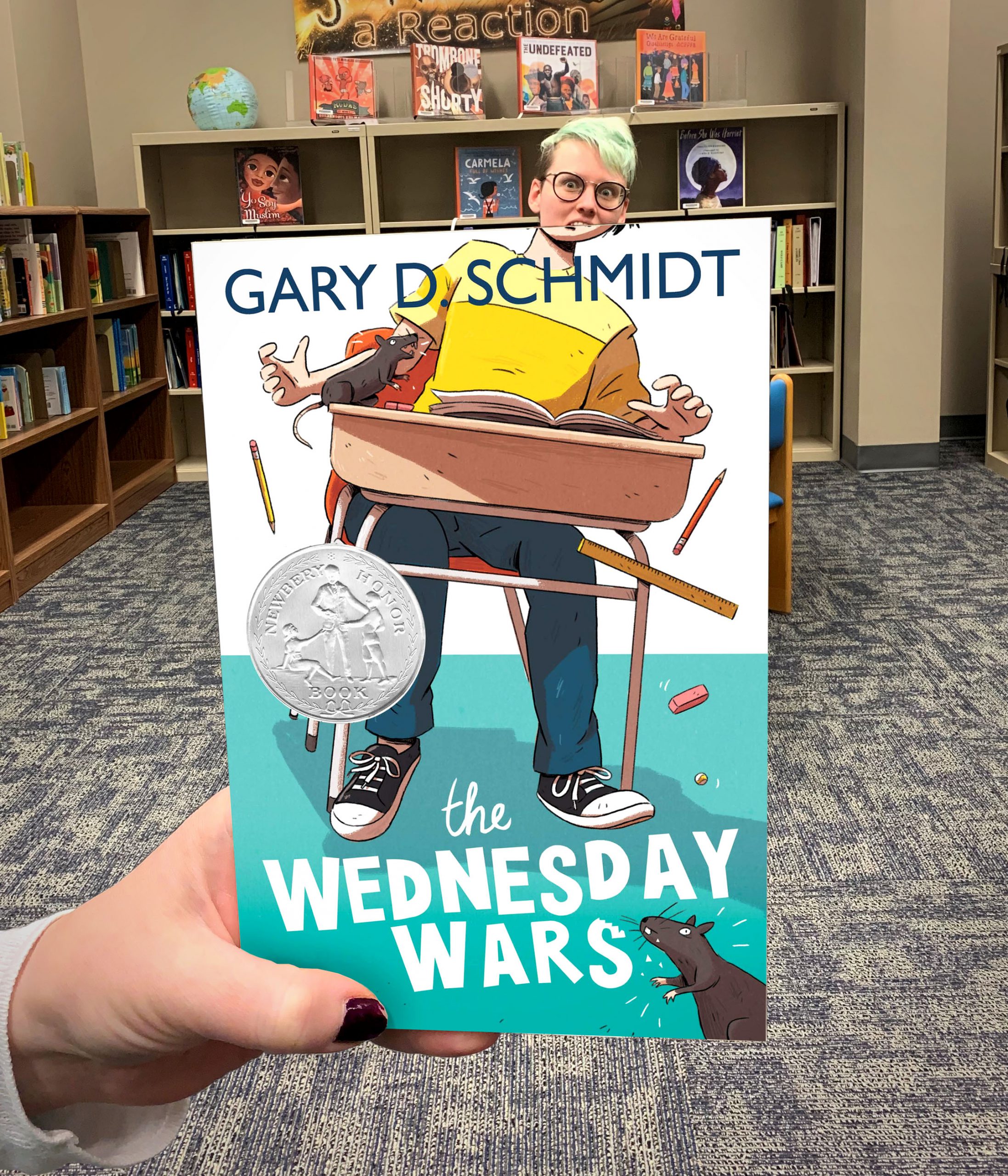 Looking for a middle grade read for your newly housebound kids? Check out this Newbery Honor-winning novel by Gary D. Schmidt! Join the unforgettable antihero Holling Hoodhood as he tackles the 7th grade in this week's #BookFaceFriday! "The Wednesday Wars" (HMH Books, 2009) is available to all Nebraska OverDrive Libraries in both ebook and Audiobook format. So no matter how you like to read, this book is for you. 173 libraries across the state share this collection of 12,407 audiobooks and 24,143 eBooks, with new titles added weekly. If you're a part of it, let your users know about this great title, and if you're not a member yet, find more information about participating in Nebraska Overdrive Libraries!
 "Schmidt…makes the implausible believable and the everyday momentous…a gentle, hopeful, moving story." —ALA Booklist, starred review

This week's #BookFaceFriday model is Holly Atterbury, one of our Talking Book & Braille Service Library Readers Advisors. Unfortunately, (well maybe fortunately) we were unable to find a rat or mouse willing to pose with Holly.
Love this #BookFace & reading? Check out our past #BookFaceFriday photos on the Nebraska Library Commission's Facebook page!