Get your fat pants on and get ready to yell at the TV! It's a football #BookFaceFriday!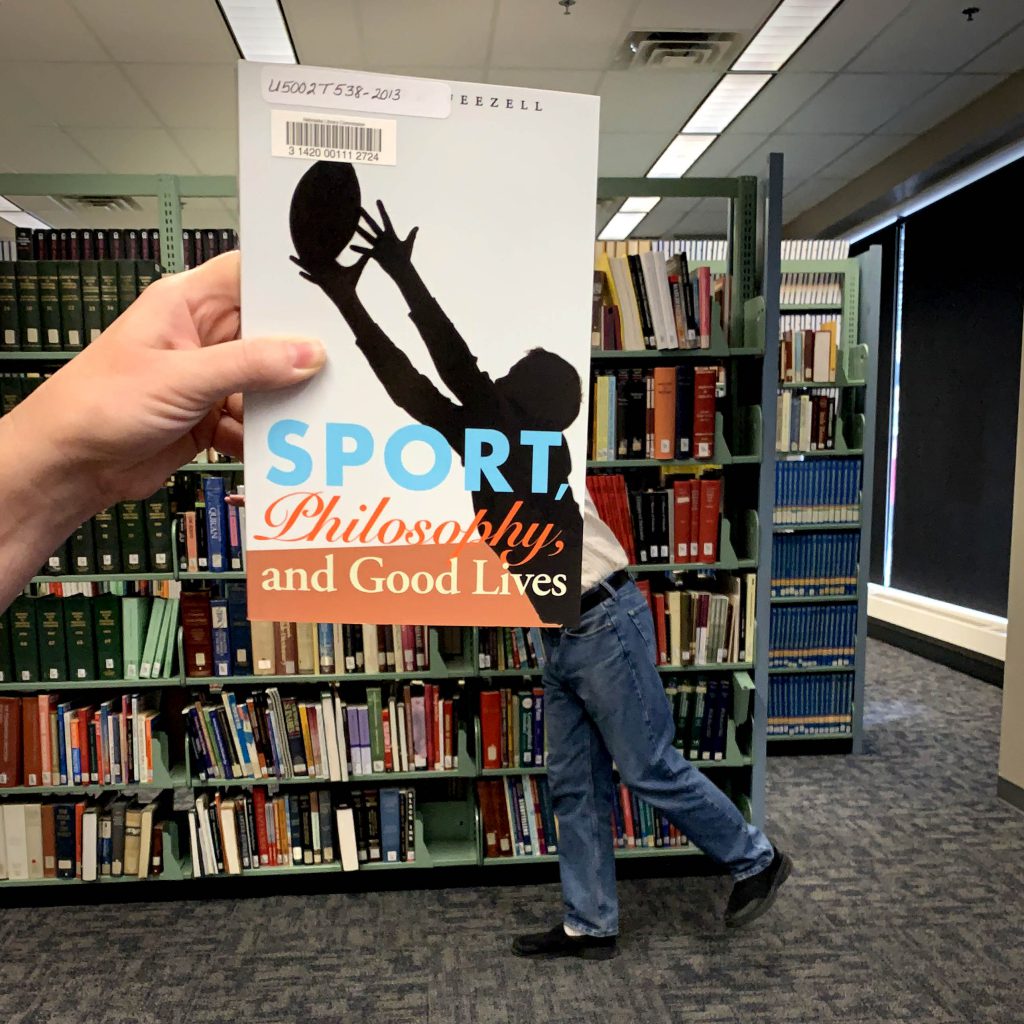 Today, all across the state, families will get out the Thanksgiving leftovers and settle in to watch some football! And for those of you who aren't, may we suggest settling in with a good book, like "Sport, Philosophy, and Good Lives" by Randolph Feezell (University of Nebraska Press, 2013.) The author is a professor of philosophy at Creighton University, who posits, "There's more to sports than the ethos of competition, entertainment, and commercialism." As part of our permanent collection, it's available for check out to anyone. Just ask our amazing Information Services staff! This title is published by the University of Nebraska Press, which we collect from for our state document program.
"Sport, Philosophy, and Good Lives provides illuminating discussion for those in sport studies (both undergraduate and graduate students, and scholars too) as well as general readers interested in reflecting on the meaning of sport."—Douglas Hochstetler, Journal of Sport History
This week's #BookFace model is Bruce Oorlog, NLC's Mail/Material Specialist. He also happens to be quite the sports junkie, so we thought he was the perfect choice for this week's model.
Love this #BookFace & reading? Check out our past #BookFaceFriday photos on the Nebraska Library Commission's Facebook page!