We're on the edge of our seats for NLC's annual book drive!!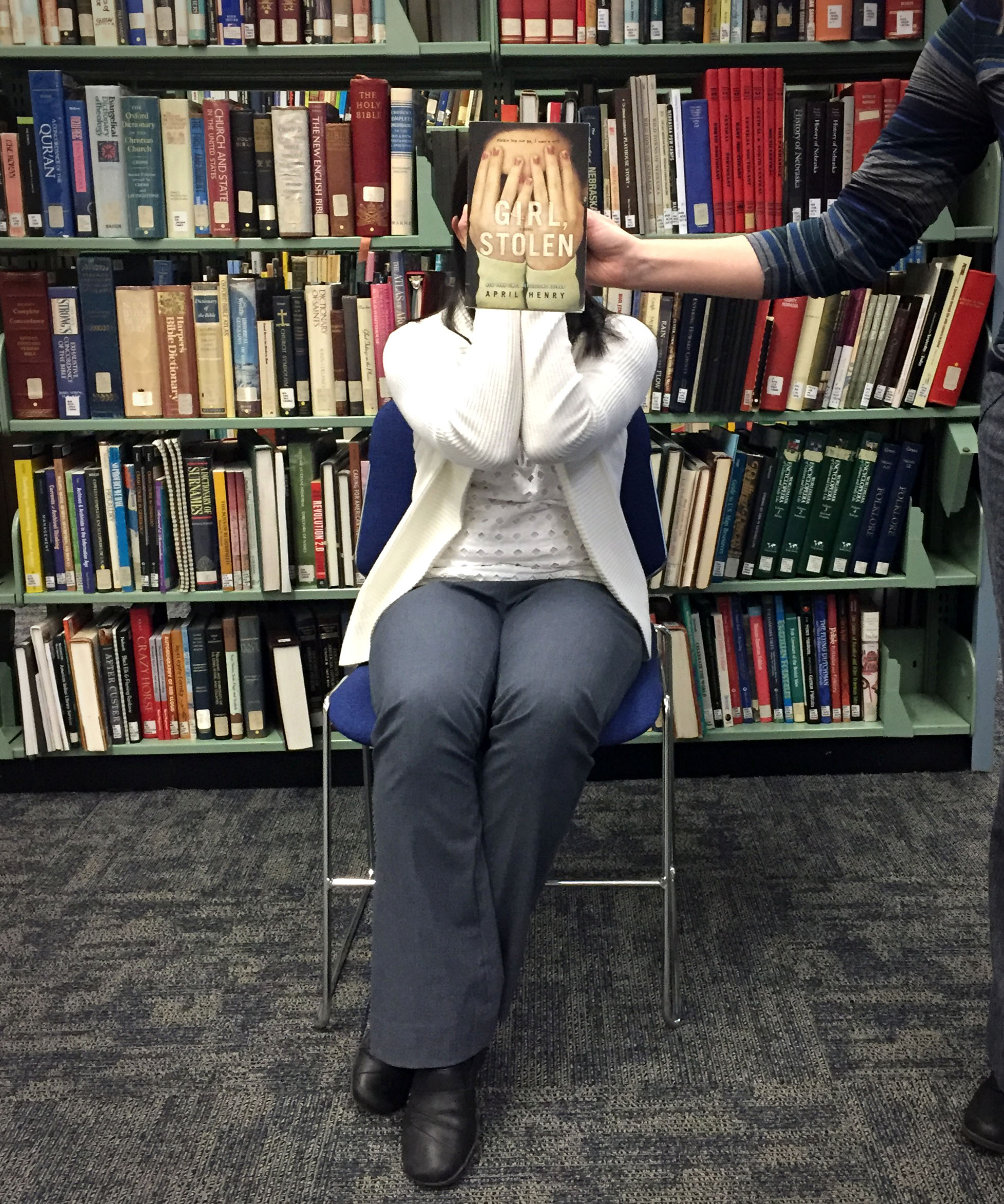 Every year, for the last thirty years, Nebraska Library Commission staff collect new or gently used books for children and teens to be donated to the People's City Mission and the Salvation Army for their Christmas giveaway for youth in need. The books come from all over. Brought from homes, bought new in stores, or purchased at thrifting excursions, Lincoln City Library's book sale, or the Scholastic Book Sale. If you'd like to pitch in, anyone is welcome to drop off donated books. We need them by the end of the day on Dec. 14th, so we can deliver them to the Salvation Army that evening. We're having some fun with a few donated books that were just perfect for
#BookFaceFriday
. Like "Girl, Stolen: A Novel" by April Henry (Henry Holt and Co., 2010). It's a YA thriller, full of nail-biting suspense.
"Henry spins a captivating tale that shifts between Cheyenne's and Griffin's thoughts. Both are well-built, complex characters, trapped in their own ways by life's circumstances, which–paired with a relentlessly fast pace–ensures a tense read." ―Publishers Weekly
This week's
#BookFace
model is Tan Ngo, NLC's Accountant for the next few days at least. She's being stolen away by another state agency, and we can't believe how much we're going to miss her! Love this
#bookface
& reading? We suggest checking out all the titles available for book clubs at
http://nlc.nebraska.gov/ref/bookclub
. Check out our past
#BookFace
photos on the
Nebraska Library Commission's Facebook
page!