Holy Wisdom, Batman! Check out this week's #BookFace!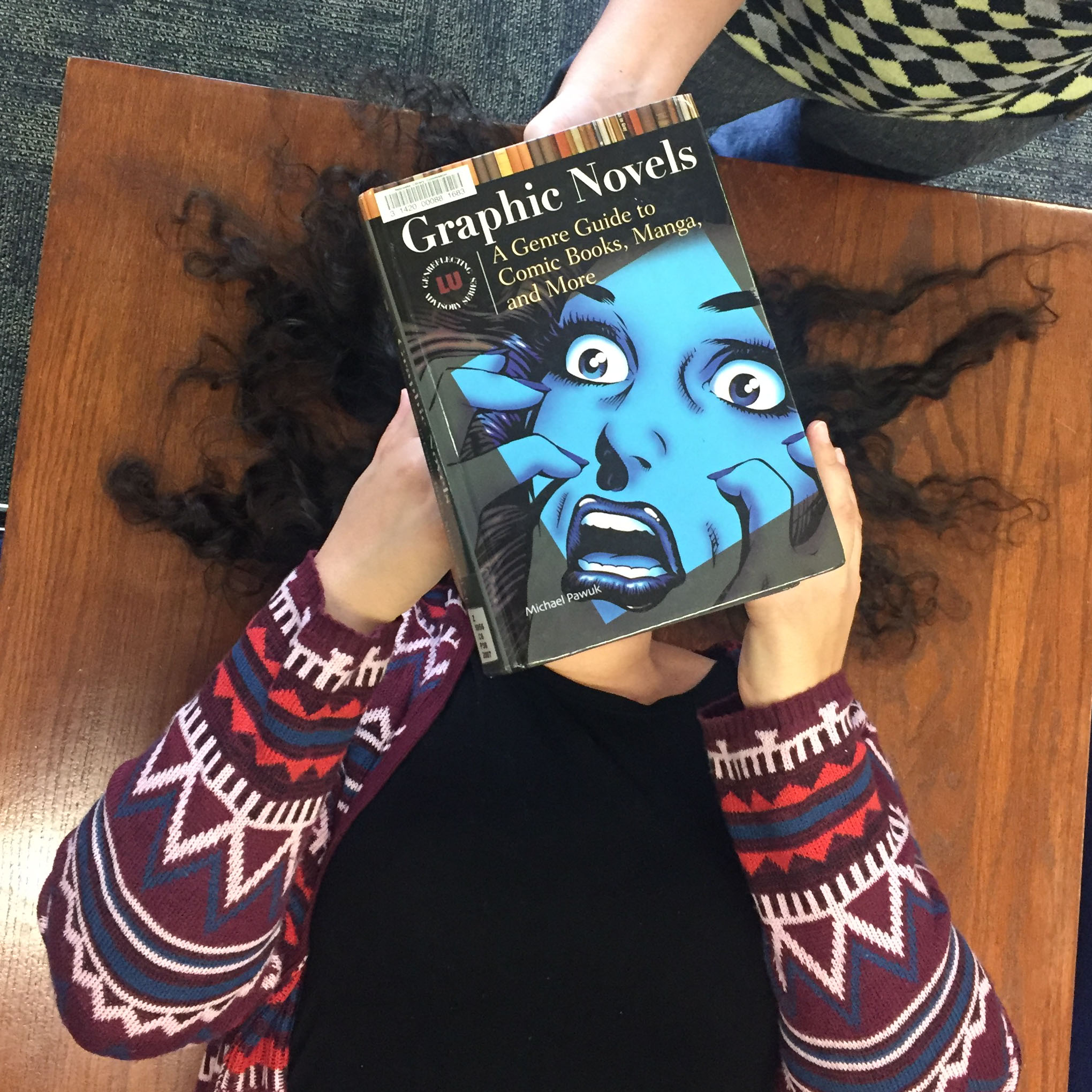 Do you struggle with purchasing graphic novels for the library, or recommending them to readers? Luckily for you this week's
#BookFace
has you covered with everything from super-heroes to horror
. "
Graphic Novels: A Genre Guide to Comic Books, Manga, and More
" by Michael Pawuk (Libraries Unlimited, 2007) is the perfect fit for understanding all of the diverse genres. This title is part of our Library Science Collection, the collection provides professional and reference materials for Nebraska librarians and library science programs! You can check this out yourself by searching the
Online Catalog
,
Adding graphic novels to your library collection is a surefire way to boost circulation and build customer loyalty. But with thousands of graphic novels being published annually and no sign of a slowdown, how do you determine which graphic novels to purchase, and which to recommend to teen and adult readers? This guide is intended to help you start, update, or maintain a graphic novel collection and advise readers about the genre.
This week's
#BookFaceFriday
model is NLC's Technology Librarian, Amanda Sweet  Since she was the face behind the book this week, it was only fitting to let you in a couple of her favorite graphic novel series:
Scott Pilgrim series
written and illustrated by Bryan Lee O'Malley. This six-book series is quirky and fun. Scott Pilgrim is perpetually unemployed and in a band. The characters are wonderfully drawn, in more ways than one.
Mercy Thompson series
, written by Patricia Briggs & David Lawrence, illustrated by Francis Tsai. This graphic novel series is a prequel to the book series about shapeshifter coyote Mercy Thompson. This series is great whether or not you've read the books. She's a strong character. Love this
#BookFace
& reading? We suggest checking out all the titles available for book clubs at
http://nlc.nebraska.gov/ref/bookclub
. Check out our past
#BookFaceFriday
photos on the
Nebraska Library Commission's Facebook
page!