It's the end of an era with this week's #BookFace!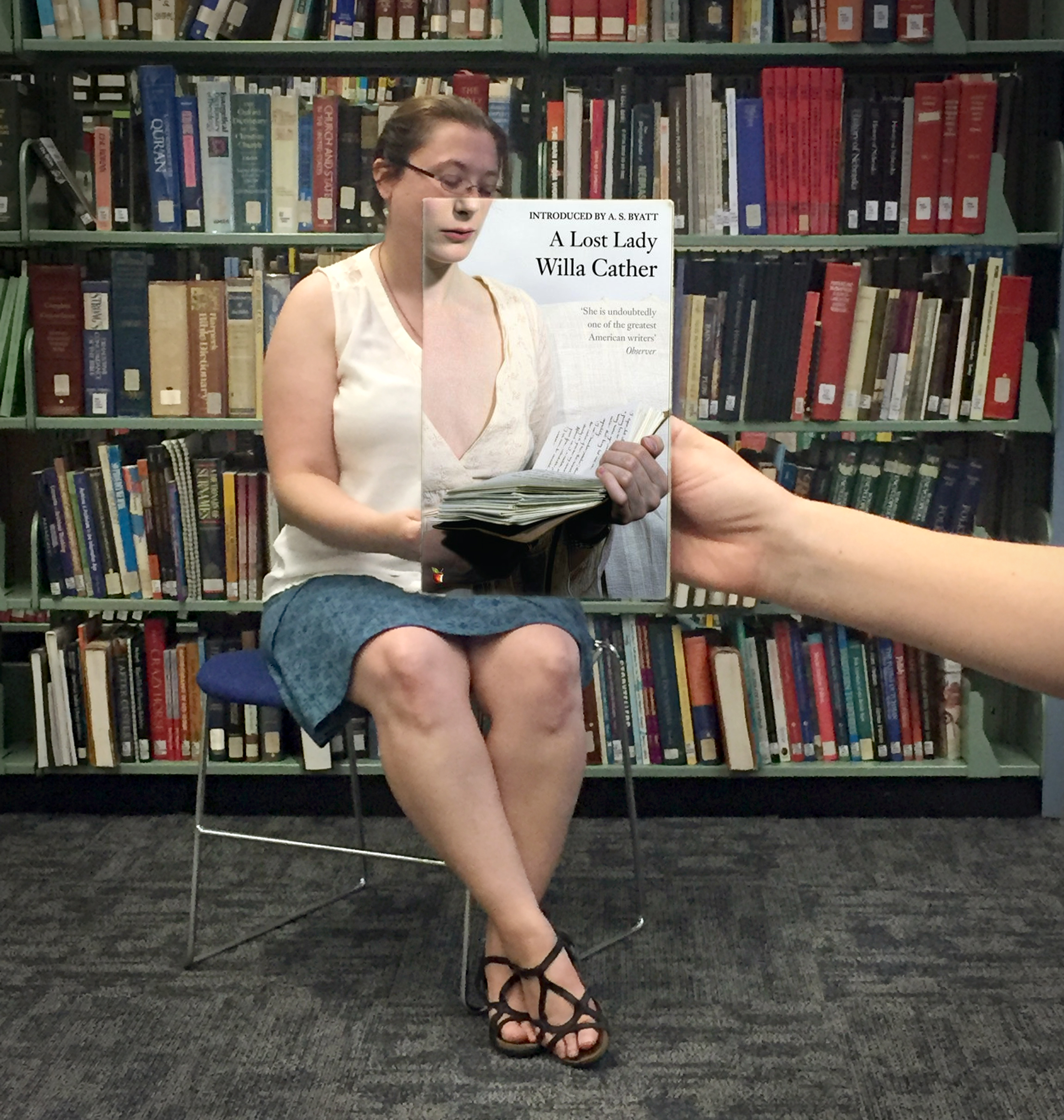 We chose, renowned Nebraska author, Willa Cather's novel "
A Lost Lady
" (Virago UK, 2006) as this week's
#BookFaceFriday
selection. Published in 1923 and set against the background of the west, it's a third person account of a small town aristocrat's social decline, and the symbolic end of the idealized pioneer and old west. The heroine, 
Marian Forrester
, has been coined a "
symbolic flower of the Old American West,
" and is rumored to have been an inspiration for F. Scott Fitzgerald's Daisy Buchanan. This short novel is a quick and engaging read for any book club!
"Her finest novel… Unforgettable…This wonderful performance displays Cather's narrative technique at its sharpest, as well as her understanding of the eloquence of the slightest gesture, the simplest statement … A masterpiece." –Irish Times
This week's
#BookFaceFriday
model is our Cataloging Librarian, Allison Badger! If you get a chance, wish her a happy birthday, because it's today! Love this
#BookFace
& reading? We suggest checking out all the titles available for book clubs at
http://nlc.nebraska.gov/ref/bookclub
. Check out our past
#BookFaceFriday
photos on the
Nebraska Library Commission's Facebook
page!