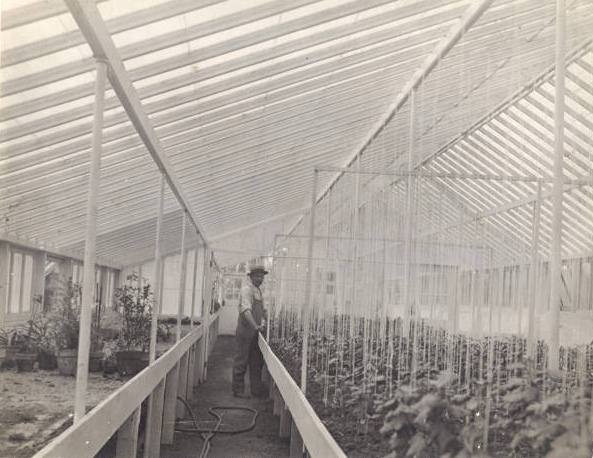 This week, we have a black and white photograph, from 1937, showing the interior of the greenhouse at the Immanuel Deaconess Institute, which was located near 34th & Meredith in Omaha, Nebraska.
This image is published and owned by Alegent Health Immanuel Medical Center. This collection shows the rich and well documented history of the buildings, people, and artifacts of the Immanuel Medical Center in Omaha, Nebraska. An archive of thousands of photo, papers, and items has been maintained for over 120 years and carefully stored and housed on the campus of Alegent Health Immanuel Medical Center.
See this full collection and more on the Nebraska Memories archive.
The Nebraska Memories archive is brought to you by the Nebraska Library Commission. If your institution is interested in participating in Nebraska Memories, see http://nlc.nebraska.gov/nebraskamemories/participation.aspx for more information.