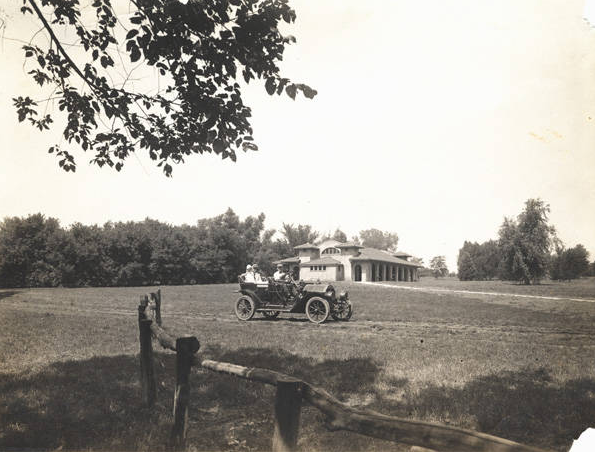 In this black and white photograph, three people are seated in a Velie automobile in front of a pavilion at Elmwood Park, located at 802 S. 60th Street in Omaha, Nebraska. This pavilion was one of Omaha's first cast concrete structures.
This early 1900s image is published and owned by Omaha Public Library. Items in this collection feature early Omaha-related maps dating from 1825 to 1922. Also included in this collection are over 1,100 postcards and photographs of the area.
See this collection and many more on the Nebraska Memories archive!
The Nebraska Memories archive is brought to you by the Nebraska Library Commission. If your institution is interested in participating in Nebraska Memories, see http://nlc.nebraska.gov/nebraskamemories/participation.aspx for more information.