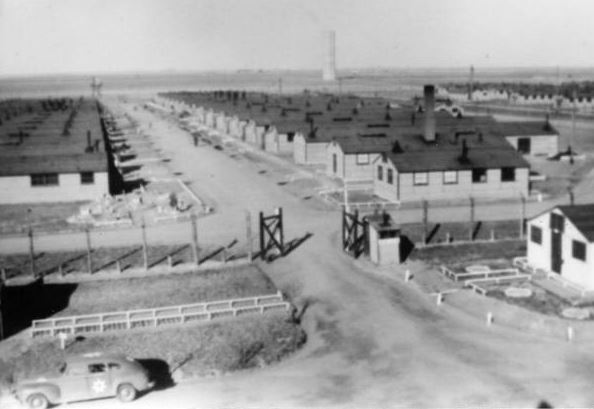 This week, we have a 5″ x 3.5″ black and white photograph showing the aerial view of Camp Atlanta. It served as a prisoner of war camp for German soldiers and was located near Holdrege, Nebraska.
This image is published by Holdrege Area Public Library and is owned by the Phelps County Historical Society.
If you like history, check out the Nebraska Memories archive.
Nebraska Memories is a cooperative project to digitize Nebraska-related historical and cultural materials and make them available to researchers of all ages. The Nebraska Memories archive is brought to you by the Nebraska Library Commission. If your institution is interested in participating in Nebraska Memories, see http://nlc.nebraska.gov/nebraskamemories/participation.aspx for more information.