Hear how 'The Heartland Honors 9/11 Victims and Survivors' on next week's NCompass Live webinar on Wednesday, June 1 at 10am CT.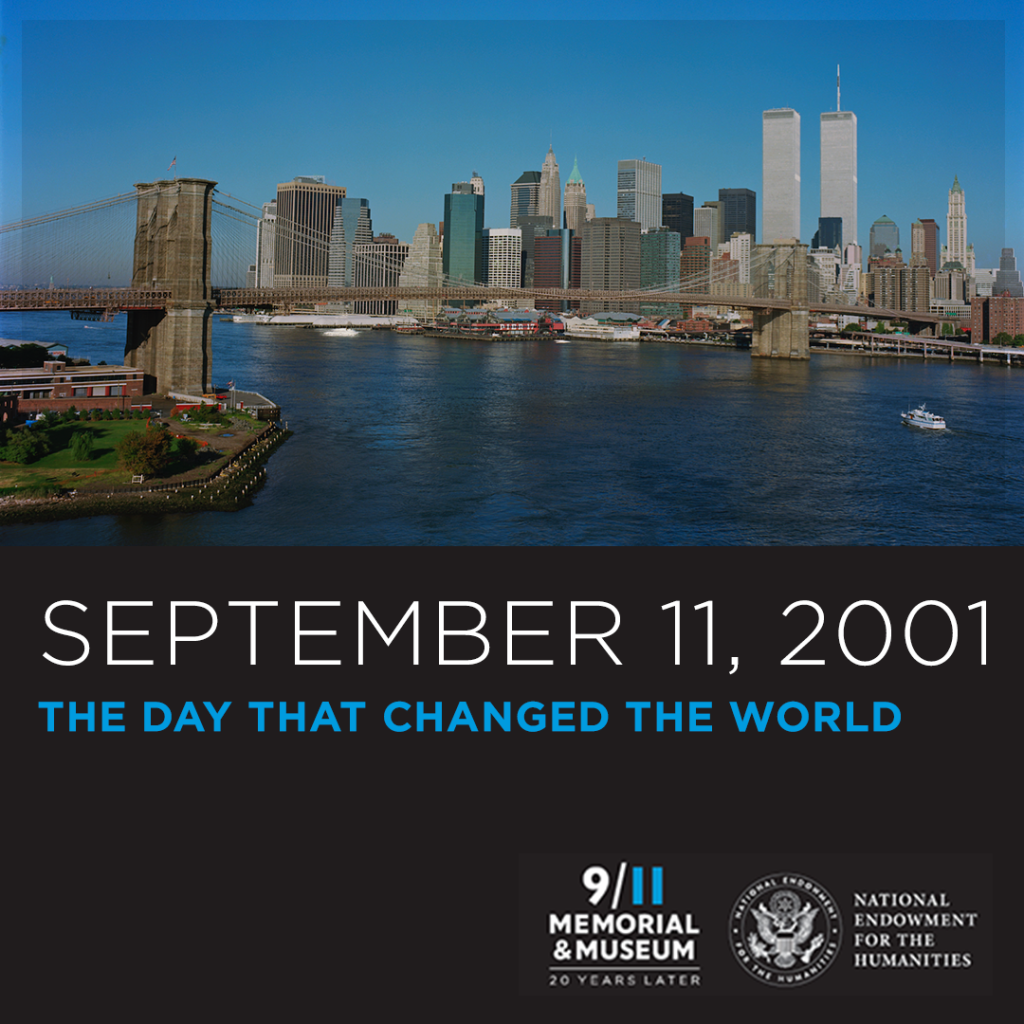 September 11, 2021 marked the 20th anniversary of the 9/11 attacks. Many of our library patrons weren't yet born and didn't have a good understanding of this tragic event that took place on American soil. Several Nebraska librarians commemorated the day by hosting the 9/11 Memorial and Museum's "September 11, 2021: The Day That Changed the World" poster exhibit and related activities. Each of us treated the poster exhibit a bit differently in our respective communities, but all were impactful, thought-provoking experiences for our patrons.
Presenters: Erin Hanna, Librarian, Lexington (NE) Middle School; Joanne Neemann, Director, Beatrice (NE) Public Library.
Upcoming NCompass Live shows:
June 8 – Policies of Yes
June 15 – CES 2022 and Libraries
June 22 – Retirement: Time to Ease on Down, Ease on Down the Road
June 29 – Pretty Sweet Tech
July 20 – Learning Opportunities and Resources from WebJunction
August 10 – Reinventing Programming Kits
August 24 – Team Up with your Community!
For more information, to register for NCompass Live, or to listen to recordings of past events, go to the NCompass Live webpage.

NCompass Live is broadcast live every Wednesday from 10am – 11am Central Time. Convert to your time zone on the Official U.S. Time website. The show is presented online using the GoToWebinar online meeting service. Before you attend a session, please see the NLC Online Sessions webpage for detailed information about GoToWebinar, including system requirements, firewall permissions, and equipment requirements for computer speakers and microphones.