Hear the Highlights and Trends from Computers in Libraries 2022 on next week's 'Pretty Sweet Tech' NCompass Live webinar on Wednesday, May 25 at 10am CT.
Special monthly episodes of NCompass Live! Join the NLC's Technology Innovation Librarian, Amanda Sweet, as she guides us through the world of library-related Pretty Sweet Tech.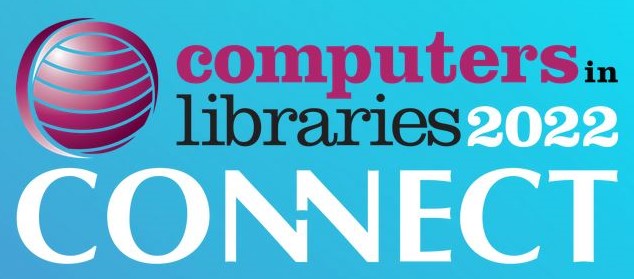 Computers in Libraries is the world's leading technology and innovation conference for librarians! This year, we laughed, we cried, we learned, and good times were had by all. In this session I will cover some of the main trends, highlights, and resources I enjoyed the most in the sessions. So if you weren't able to make it, or are trying to decide if the Replay Pass is worth getting, this is the session for you!
Here are is a preview of some of the trends/ resources I will cover:
Hybrid Services: How, When & Why?
Digital Engagement & Marketing
Tech Gadget Goodness (It had to be done)
Collaborations & Partnerships to Expand Services
Strong & Healthy Teams and Communities
I hope to see you there! As a side note, if you're looking for more emerging tech trends in the library, check out Computers in Libraries magazine.
Upcoming NCompass Live shows:
June 1 – The Heartland Honors 9/11 Victims and Survivors
June 8 – Policies of Yes
June 15 – CES 2022 and Libraries
June 22 – Retirement: Time to Ease on Down, Ease on Down the Road
June 29 – Pretty Sweet Tech
July 20 – Learning Opportunities and Resources from WebJunction
August 10 – Reinventing Programming Kits
August 24 – Team Up with your Community!
For more information, to register for NCompass Live, or to listen to recordings of past events, go to the NCompass Live webpage.

NCompass Live is broadcast live every Wednesday from 10am – 11am Central Time. Convert to your time zone on the Official U.S. Time website. The show is presented online using the GoToWebinar online meeting service. Before you attend a session, please see the NLC Online Sessions webpage for detailed information about GoToWebinar, including system requirements, firewall permissions, and equipment requirements for computer speakers and microphones.