Explore how to strengthen connections with 'The 40 Day Challenge Initiative' on next week's NCompass Live webinar on Wednesday, April 27 at 10am CT.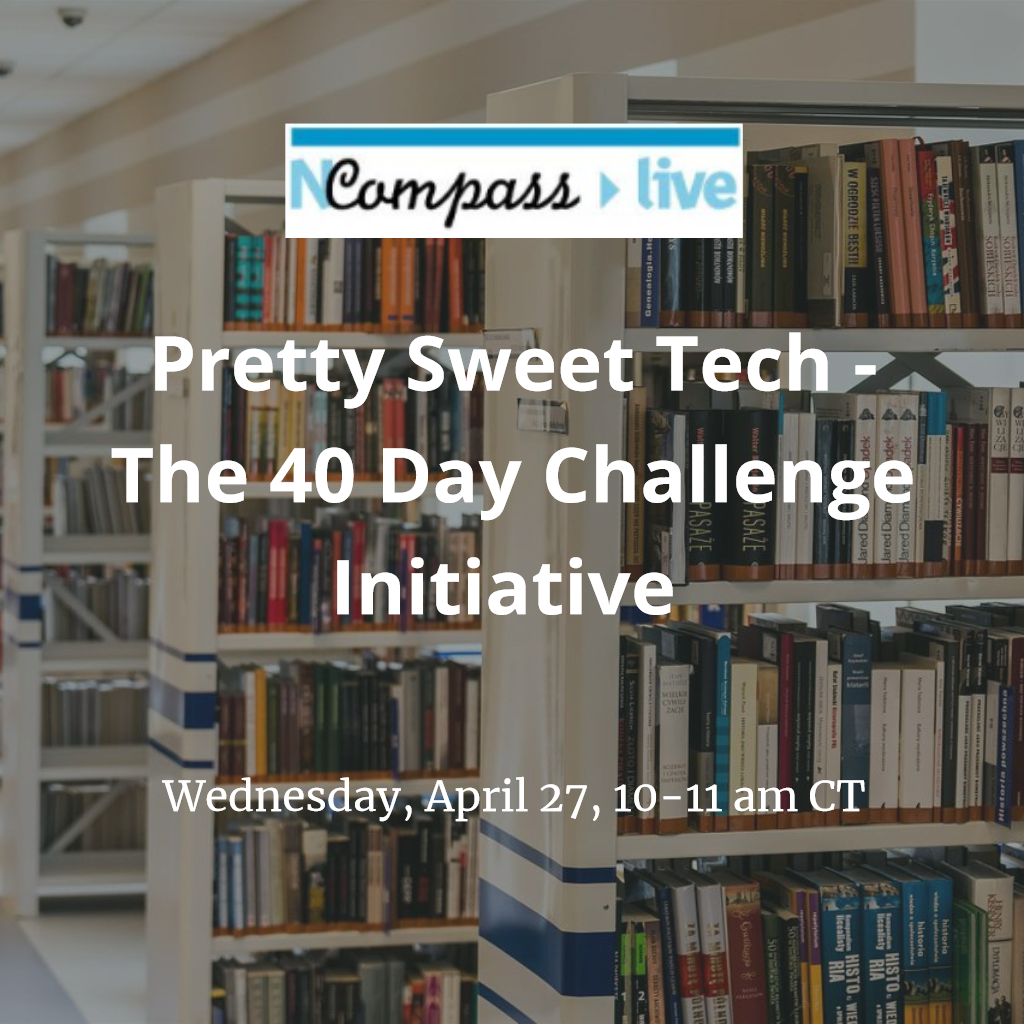 Special monthly episodes of NCompass Live! Join the NLC's Technology Innovation Librarian, Amanda Sweet, as she guides us through the world of library-related Pretty Sweet Tech.
Join Brian Pichman from the Evolve Project as he shares a new strategy he hopes libraries adopt to strengthen their connection with themselves, their team, and the community. By setting up a 40 Day Challenge (and yes challenges will be shared in this presentation) you can take yourself and your library to a whole new level of librarianship.
Upcoming NCompass Live shows:
May 18 – Digital Literacy Training for Seniors – sponsored by the Nebraska State Unit on Aging
June 1 – The Heartland Honors 9/11 Victims and Survivors
For more information, to register for NCompass Live, or to listen to recordings of past events, go to the NCompass Live webpage.

NCompass Live is broadcast live every Wednesday from 10am – 11am Central Time. Convert to your time zone on the Official U.S. Time website. The show is presented online using the GoToWebinar online meeting service. Before you attend a session, please see the NLC Online Sessions webpage for detailed information about GoToWebinar, including system requirements, firewall permissions, and equipment requirements for computer speakers and microphones.