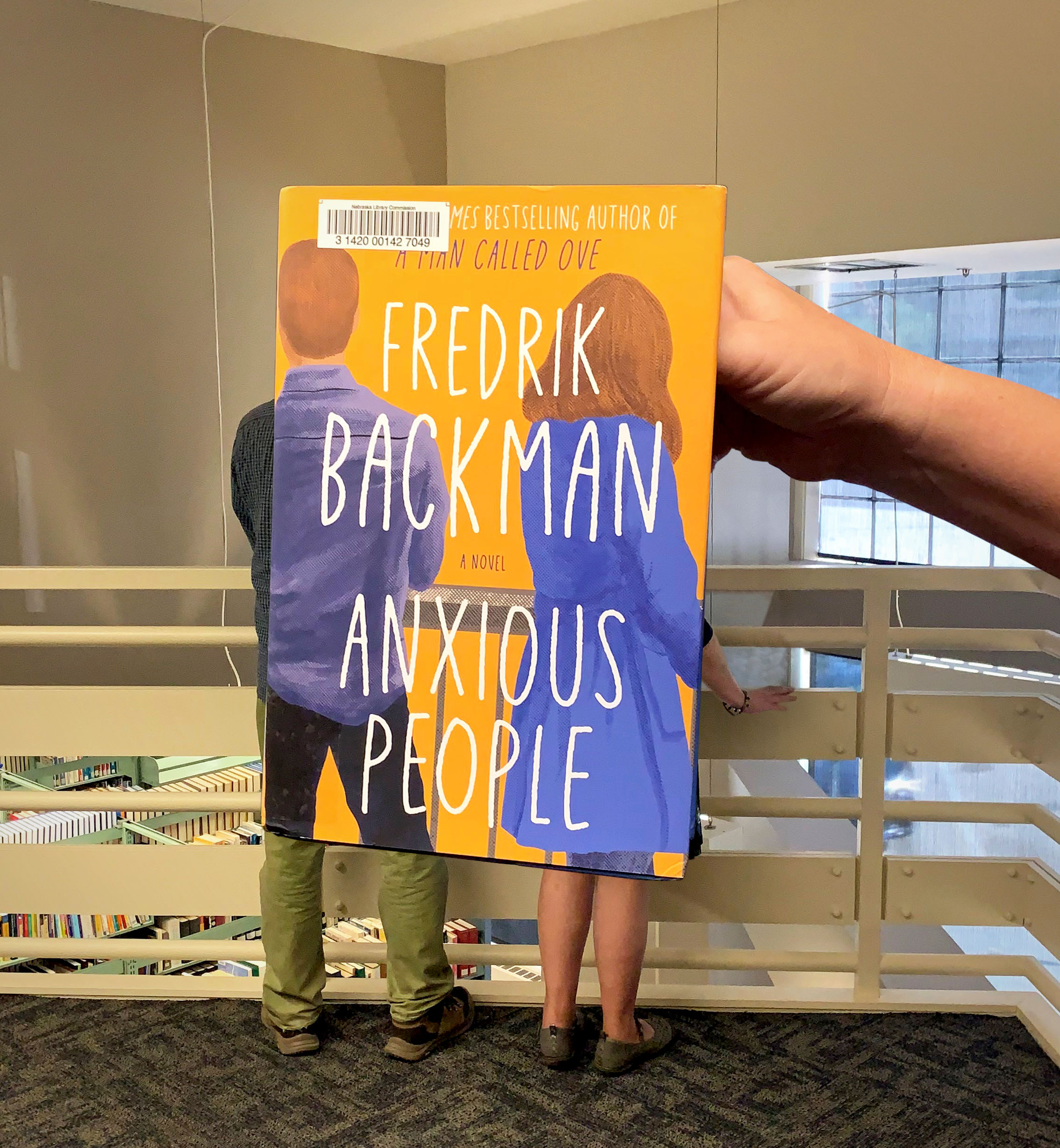 New book club kits alert! The Nebraska Library Commission's Book Club Kit Collection is constantly growing. either from purchases or donations. One of our newest titles is "Anxious People: A Novel" by Fredrik Backman (

Washington Square Press

, 2021) and we just couldn't wait to share it with you! This is one of five Backman titles NLC has available in our Book Club Kit Collection. This week's #BookFace and Fredrik Backman's other books can be found on the NLC Book Club Kit webpage. This service allows libraries and school librarians to "check out" multiple copies of a book without adding to their permanent collections, or budgets. NLC also has several of Backman's titles available to our Nebraska OverDrive Libraries, which one will you check out today?
"[A] tight-knit, surprise-filled narrative… the brisk, absorbing action prompts meditation on marriage, parenting, responsibility, and global economic pressures. Comedy, drama, mystery, and social study, this novel is undefinable except for the sheer reading pleasure it delivers. Highly recommended."
—Library Journal (starred review) 
Book Club Kits Rules for Use
These kits can be checked out by the librarians of Nebraska libraries and media centers.
Circulation times are flexible and will be based upon availability. There is no standard check-out time for book club kits.
Please search the collection to select items you wish to borrow and use the REQUEST THIS KIT icon to borrow items.
Contact the Information Desk at the Library Commission if you have any questions: by phone: 800/307-2665, or by email: Information Services Team
Love this
#BookFace
& reading? Check out our past
#BookFaceFriday
photos on the
Nebraska Library Commission's Facebook
page!