This week's #BookFaceFriday won't be silenced!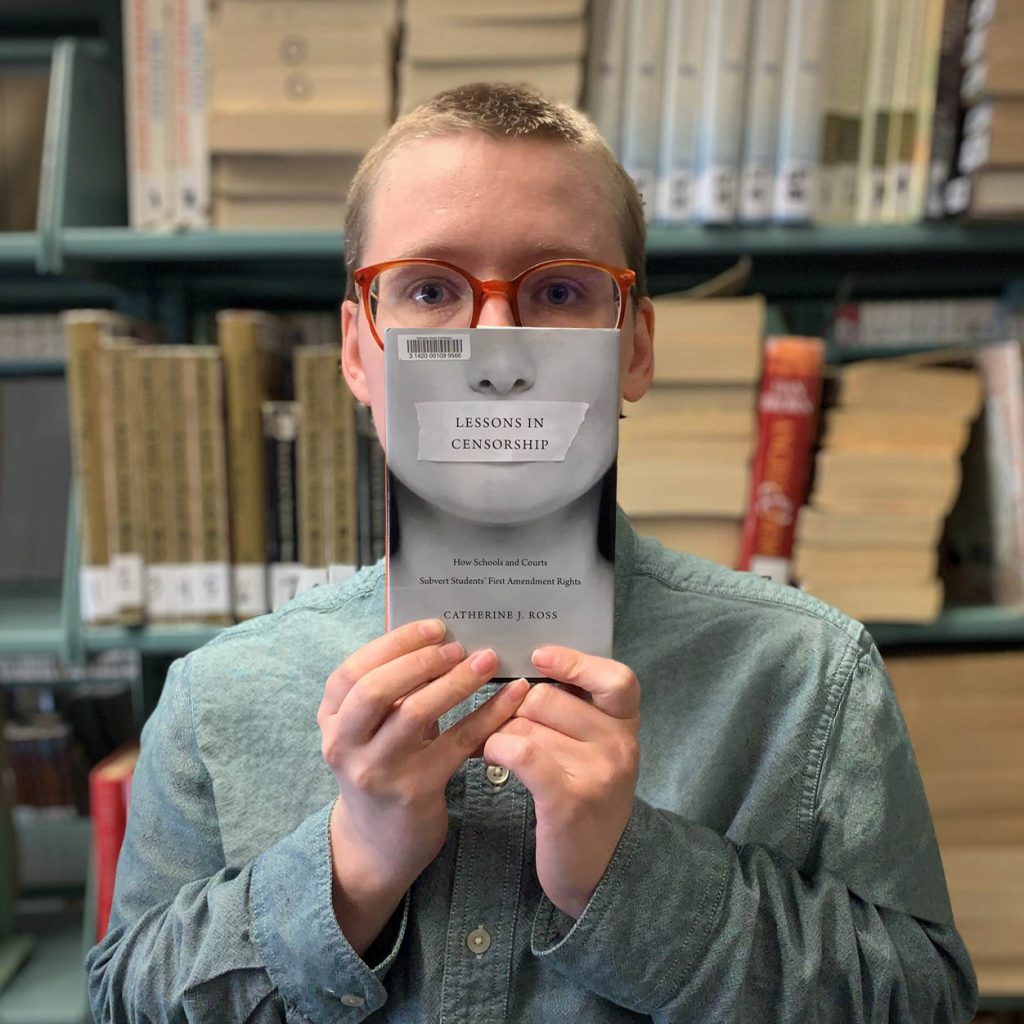 At the Nebraska Library Commission we love Banned Books Week and the spotlight it puts on censorship. Banned Books Week brings together the entire book community — librarians, booksellers, publishers, journalists, teachers, and readers of all types — in shared support of the freedom to read. We love the idea that there are no forbidden books! An especially pertinent title in our Library Science collection is "Lessons in Censorship: How Schools and Courts Subvert Students' First Amendment Rights" by Catherine J. Ross (Harvard University Press; Illustrated Edition, 2015.) Our Library Science Collection provides professional and reference materials for Nebraska librarians and library science programs. This includes all librarians and library science students. The checkout period is 4 weeks, and items can be sent through the mail or picked up in person.
"An extraordinary book. Ross offers the best account I have read about why we have free speech and why we value it so much―insightful and accessible. Beyond explaining what students can say, and how they can say it, and how limits have developed over the last ninety years, Lessons in Censorship powerfully argues that speech rights in public school are essential to the health of democratic governance―every concerned citizen must read this book."―Gene Policinski, author of the weekly column Inside the First Amendment
This week's #BookFace model is Holly Atterbury, one of our Talking Book & Braille Service Library Readers Advisors.
Love this #BookFace & reading? Check out our past #BookFaceFriday photos on the Nebraska Library Commission's Facebook page!