We are opening applications for just one week to cover registration costs to attend the Iowa Library Association's virtual conference on October 15th!
ILA has extended a special $50 registration rate for Nebraska Library Association (NLA) members. Non-members can register for $80 or Trustees for only $20.
More information about the conference can be found at the links below: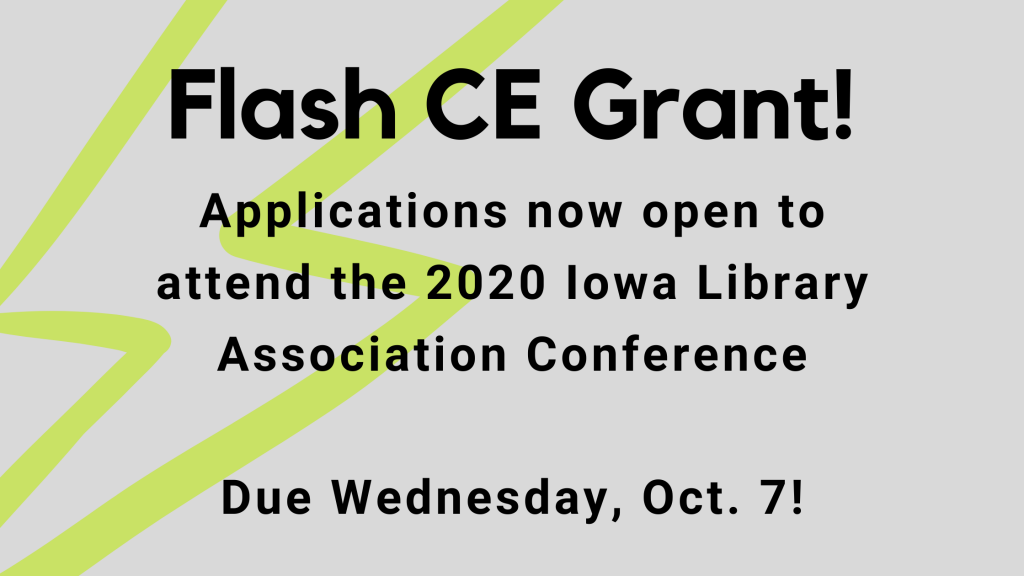 CE Grant Details:
The applicant must be either 1) employed in an accredited Nebraska public library or a state-run institutional library at the time of application, or 2) a current board member of an accredited Nebraska public library. You do not need to be a member of NLA to apply.
These are for individuals only (no group applications).
Applications are due by 11:59 pm (CST) on Wednesday, October 7th.
You will also need to submit a separate indication of support form.
Applicants will be notified on Thursday, October 8th.
You must register for the conference by Monday, October 12th.
Note: This mini-round of CE grants is separate from our 2021 Continuing Education grants which will be available for applications starting on Monday, October 5th and will be open for online learning, other out-of-state conferences, and larger CE projects. For more information on those grant opportunities, please see our main CE Grants Information page.
If you have any questions, please contact Holli Duggan.