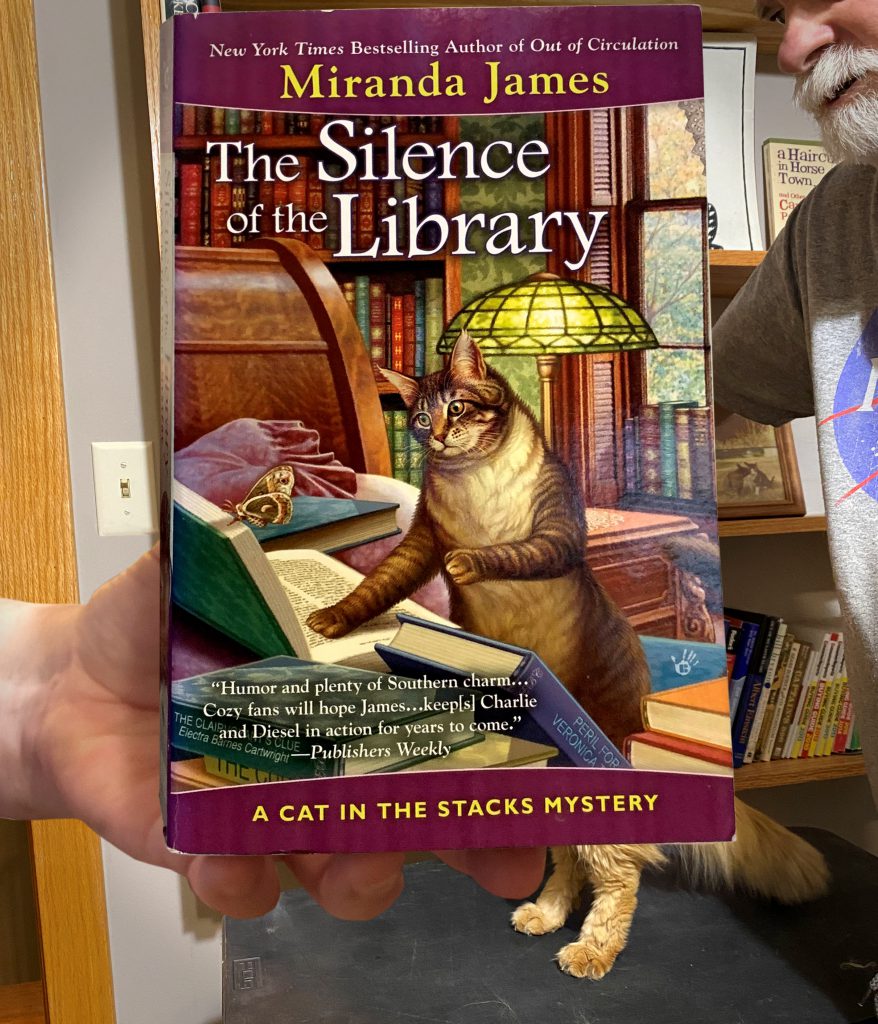 Hey, all you cats and kittens out there! Is your formerly silent library thinking about opening it's doors again? The Nebraska Library Commission has resources available to make the process as purrfect as possible. Check out our Pandemic Resources page for recommendations and guidance from local and national organizations, as well as examples of policies and procedures being used by other Nebraska libraries.
If you've not yet told us that your library is reopening or modifying services for the pandemic, please fill out our Nebraska Library Services Form. The information you submit helps us keep our Nebraska Libraries Spreadsheet on closings, reopenings, and modifying services up to date in these rapidly changing times.
Keep an eye out next week for information on applying for CARES Act funding.
"The Silence of the Library" by Miranda James (Berkley, 2014) is a part of the Cat in the Stacks mystery series.
"Combines a kindhearted librarian hero, family secrets in a sleepy Southern town, and a gentle giant of a cat that will steal your heart."—Lorna Barrett, New York Times bestselling author of the Booktown Mysteries
Our models this week are our tireless Computer Services Director, Vern Buis, and his lovely cat Bernie. A former stray, Bernie decided to move into Vern's place about a year ago, and that was that. Now he's living the good life and modeling for bookface photos on the side.
Love this BookFace & reading? Check out our past #BookFaceFriday photos on the Nebraska Library Commission's Facebook page!