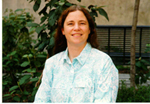 Teens' Top Ten!
The Teens' Top Ten overall list was announced yesterday. The 25 titles are listed on YALSA's blog, The Hub, and on the YALSA website. Titles must have been published between Jan. 1, 2019 and Dec. 31, 2019 to be selected for the overall list by designated teen book groups. Encourage your teens to read from this list so they can vote for their favorite when voting is opened: August 15 – October 12, 2020.
Some of the listed titles I have read are Pumpkinheads by Nebraska author Rainbow Rowell, The Field Guide to the North American Teenager by Ben Philippe, and With the Fire on High by Elizabeth Acevedo. I talked about Pumpkinheads in my post about the 2020 Quick Picks for Reluctant Young Adult Readers (on 1/9/20), so now I will share my thoughts about the other two titles.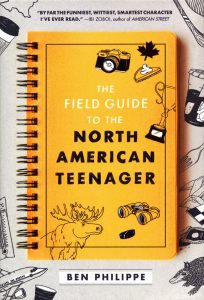 Ben Phillippe, was born in Haiti and grew up in Montreal, Canada. The Field Guide to the North American Teenager tells of Norris Kaplan, a Black French Canadian, now living in Austin, Texas. He is smart, clever, and a little pessimistic – a tough combination for the Texans to handle. Norris, in a new high school, is constantly sweating profusely (he is unaccustomed to the hot weather). He steps back from everyone and judges who they are and what they do. Over time he begins to see the other students as people, some he likes and some he does not. After he makes a bad mistake, he realizes he has to step up, face the music, and see what he can do with his life. In January this book was named the winner of the 2020 Morris Award, for a debut book published by a first-time author writing for teens.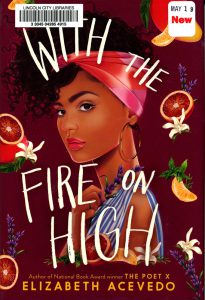 With the Fire on High by Elizabeth Acevedo shares the life of Emoni Santiago, who is Afro-Latina, now in her senior year at high school. She is thinking of the future but also about her daughter Emma, 2, and her abuela, with whom they live. She loves cooking in the kitchen and has an almost magical touch. Those who eat what she has cooked always comment on how the food helps them with whatever issue is in their lives. She wants to become a chef, but is aware of all the factors that make it impossible.
A new elective offered during her senior year is just what she needs, including a chance to go with the class to Spain and work with a chef there for a week. Emoni takes on so much, and is still not sure it will result in what she wishes for, until the very end of the book.
(The Nebraska Library Commission receives free copies of children's and young adult books for review from a number of publishers. After review, the books are distributed free, via the Regional Library Systems, to Nebraska school and public libraries.)