It's basically a zoo in here for #BookFaceFriday.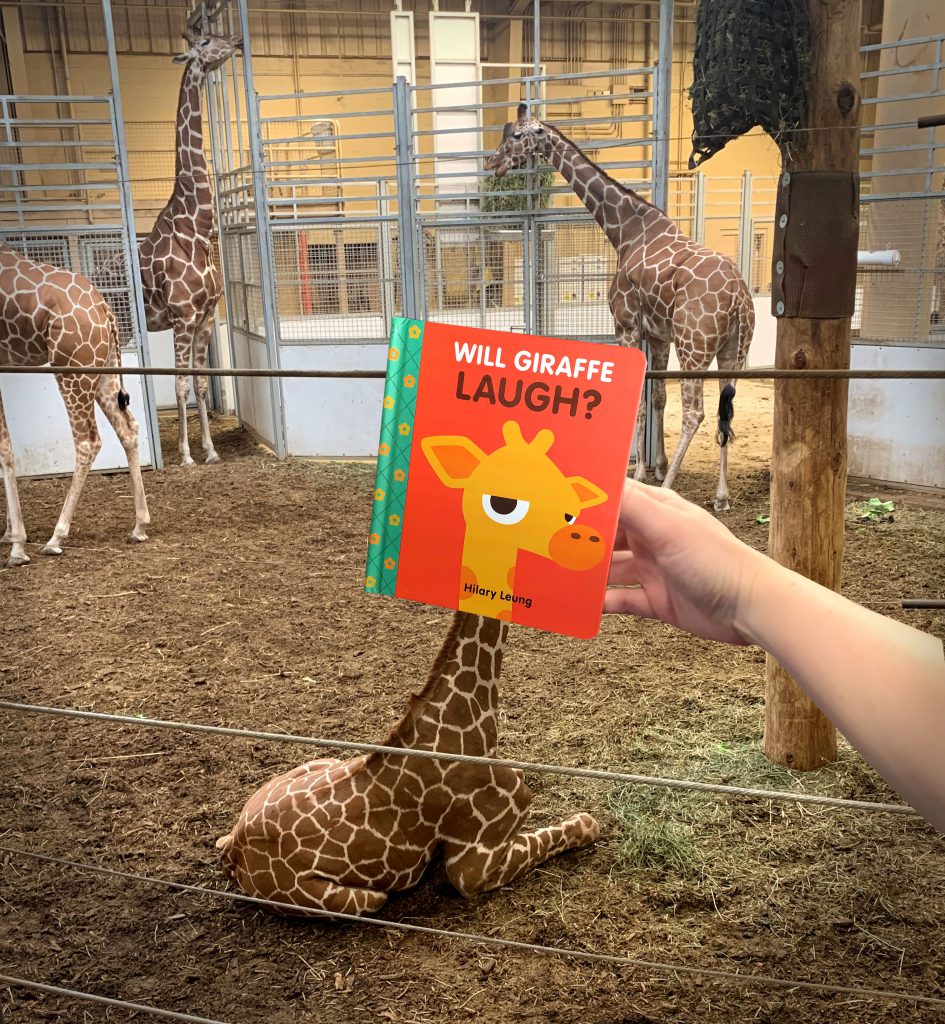 We're taking a walk on the wild side with this week's #BookFace. Take your virtual storytime to a whole new level with "Will Giraffe Laugh?" by Hilary Leung (Cartwheel Books, 2019) and a virtual field trip to the zoo. This title comes from our large collection of children's and young adult books sent to us as review copies from book publishers. When our Children and Young Adult Library Services Coordinator, Sally Snyder, is done with them, the review copies are available for the Library System Directors to distribute to school and public libraries in their systems. Public and school library staff are also welcome to stop by and select some titles for their library collections. We think this one would be a great addition to any library. Contact Sally Snyder for more information.
"A clear and winning guide to a key social grace; share and repeat as necessary." — Kirkus Reviews Starred Review
This week's #BookFace model is, well, a giraffe. I didn't get a name, but you can still visit the giraffes at the Omaha's Henry Doorly Zoo and Aquarium with their "Do the Zoo at Home" program. Looking for other things to do with your kids from the living room? Check out the list of resources we've put together for families!
Love this #BookFace & reading? We suggest checking out all the titles available in our Book Club collection, permanent collection, and Nebraska OverDrive Libraries. Check out our past #BookFaceFriday photos on the Nebraska Library Commission's Facebook page!