After this week's chilly temps, we're ready for a smokin' hot #BookFaceFriday!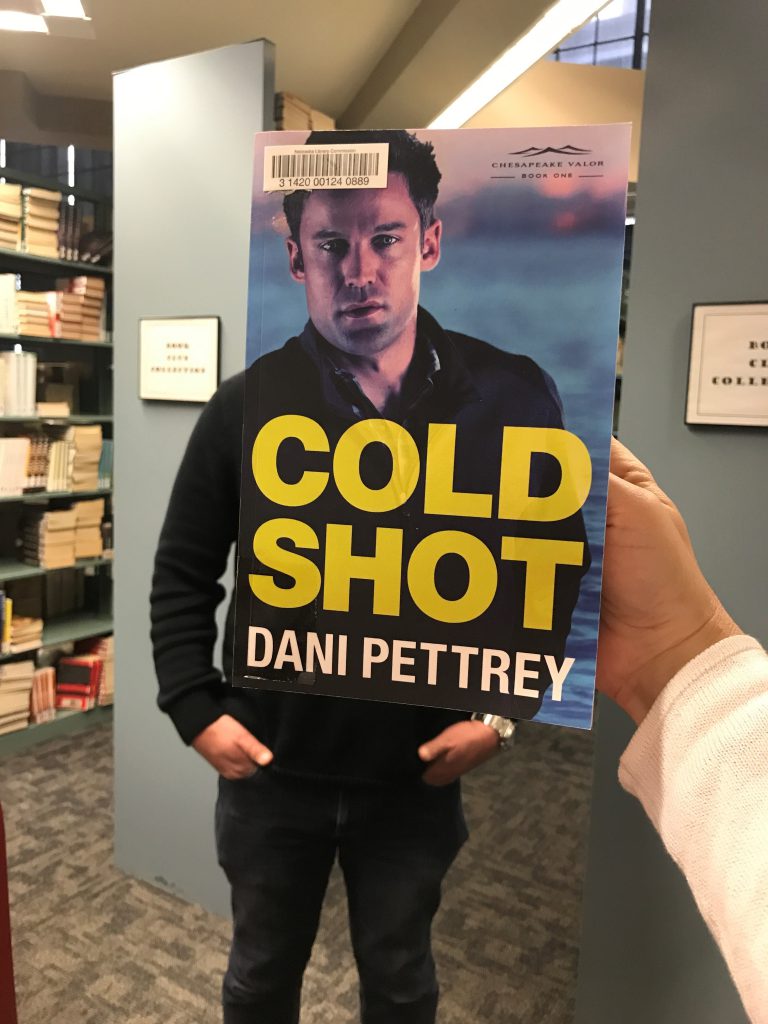 This #BookFaceFriday is the first installment of the Chesapeake Valor series by romantic suspense author Dani Pettrey. Is your book group in the mood for a suspenseful thriller or fast-paced mystery? You can search our book club kit by genre: http://nlc.nebraska.gov/ref/bookclub/.
"An intricate plot, a reunion of friends and an appealing lead couple make this a standout."–Booklist
This week's #BookFace model is Lowell Owen, spouse of Information Services Librarian, Aimee Owen. He will probably hesitate to visit her at work in the future.
Love this #BookFace & reading? Check out our past #BookFaceFriday photos on the Nebraska Library Commission's Facebook page!