This #BookFace is going back to school, back to school!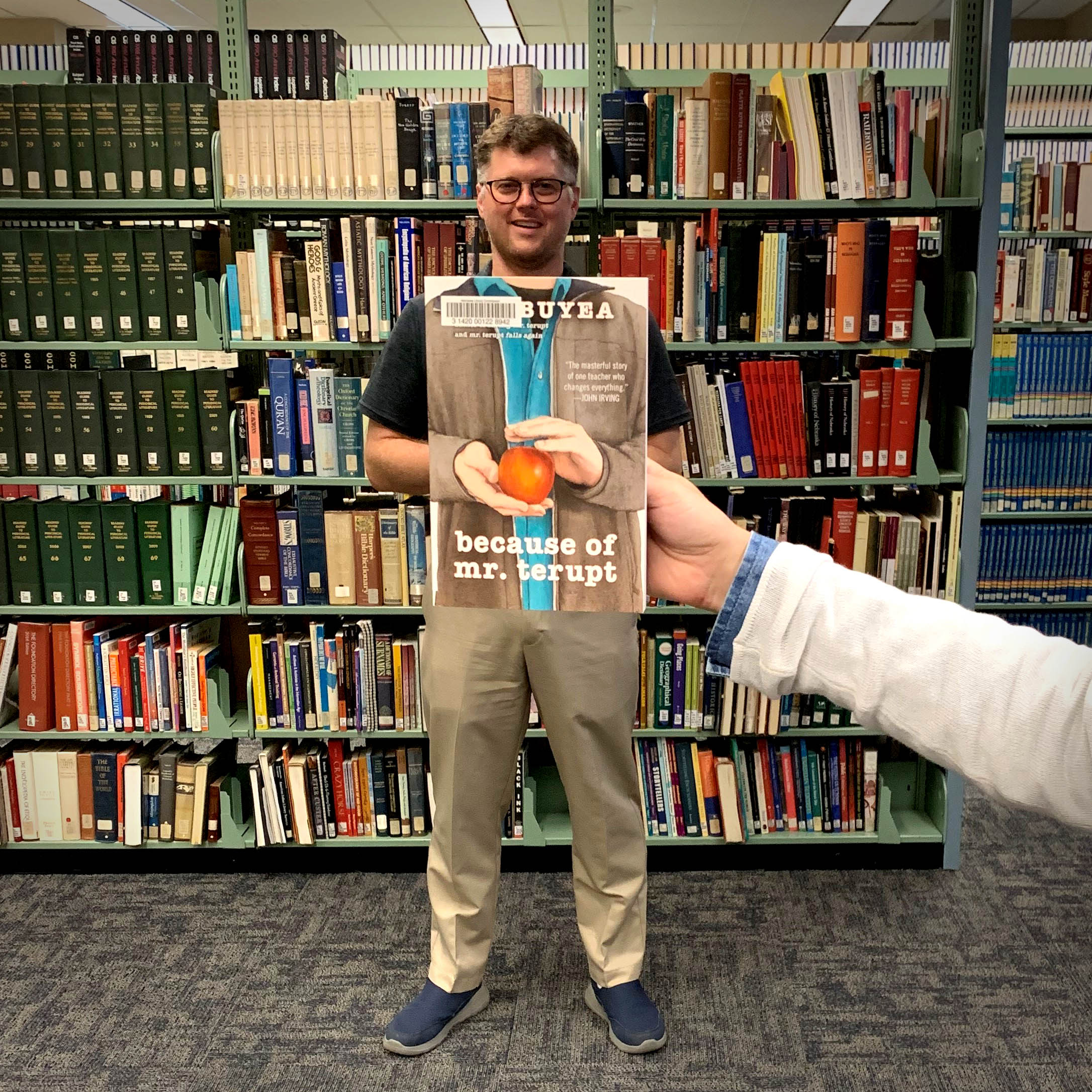 …to prove to dad I'm not a fool. Just kidding,
#BookFaceFriday
never has to prove that. As all the kids, teachers, families, and librarians gear up for another year, we've got a great start to your youth book clubs! Check out "
Because of Mr. Terupt
" by Rob Buyea (Yearling, 2011). Written from the perspective of
seven fifth graders, this children's chapter book has a character that every type of kid can relate to.
As a part of our NLC Book Club Kit collection, this read would be a great start to any school year.
"The characters are authentic and the short chapters are skillfully arranged to keep readers moving headlong toward the satisfying conclusion."–School Library Journal
This week's
#BookFaceFriday
model is Gabe Kramer, our  new Director of Talking Book & Braille Services. Learn all about him in his recent
NLC Staff profile
! Love this
#BookFace
& reading? Check out our past
#BookFaceFriday
photos on the
Nebraska Library Commission's Facebook
page!