Quick Tip #4: Save space by deleting unused images
Images and graphics can consume a lot of your storage space. WordPress makes it easy to handle these tricky items. You can always edit individual images and scale (shrink) the picture, but you might try removing your unused images first. On your Dashboard, go to Media -> Library, then click the drop-down that reads All Media Items and switch it to Unattached. Now you'll see only items that are not currently being used on any page on your website. Getting rid of these will, of course, free up a bit more space that you can use for new photos!
Quick Tip #5: Widgets
Your site already includes a ton of features that you're probably not using. You can find many of them by going to Appearance, then Widgets. This provides a list of available widgets, tools that you can add to your sidebar, header, or footer. You'll find widgets for Facebook, Goodreads, an event calendar, and more. To activate the widget, just click the widget's title, then drag it over to the sidebar (or header or footer) section.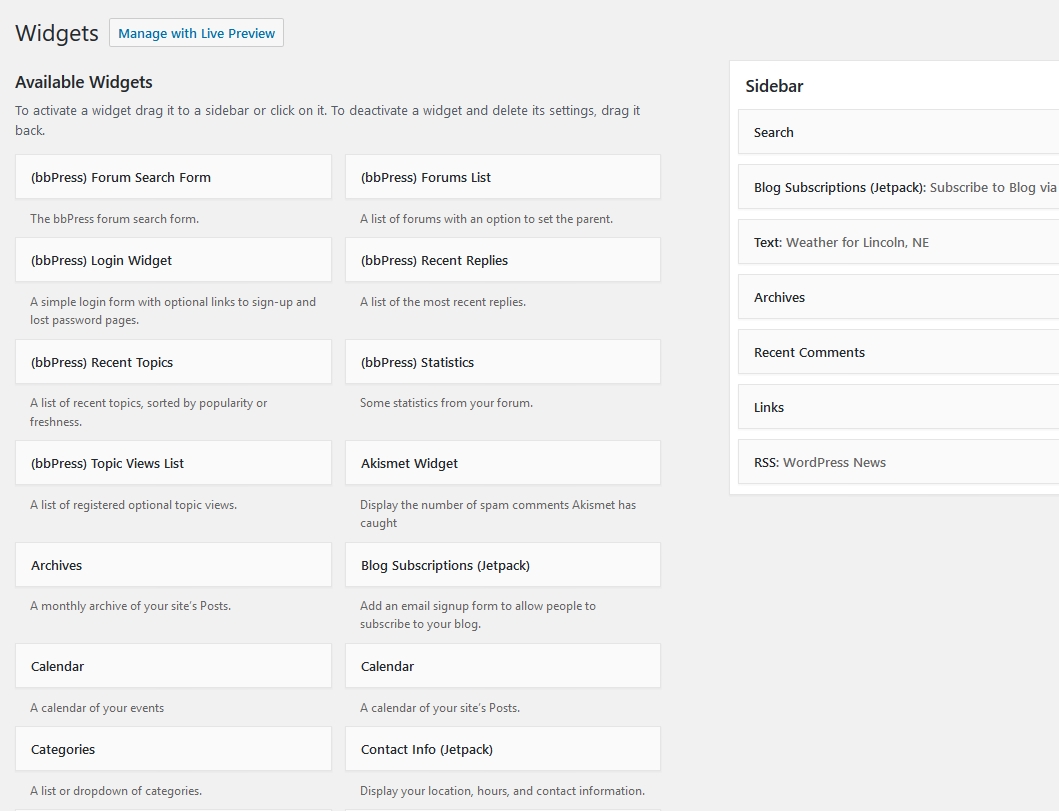 Learn more about
Nebraska Libraries on the Web
in our previous Blog posts or contact
Craig Lefteroff
, or by phone at (402) 471-3106. For more information on the service or to view our current sites, please visit
http://libraries.ne.gov/projectblog/
.