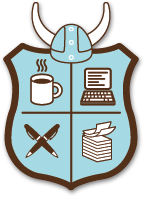 If we talk about books and reading books, at some point writing books is going to come up.  
National Novel Writing Month
is a challenge and a community and a place to support writing and reading.  If you or any of your library users have ever  thought about writing a novel, November is a great time to start.  And maybe we'll be reading some of the novels by Nebraska authors that are posted on the site at the end of the month.