Explore how Living Popups transforms classic and original books into interactive experiences on next week's Pretty Sweet Tech NCompass Live webinar, 'How Augmented Reality Can Create Optimal Literacy Experiences', on Wednesday, October 25, at 10am CT.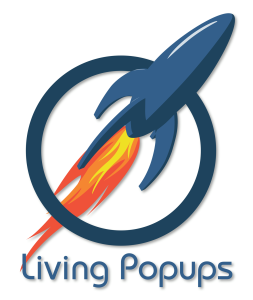 Special monthly episodes of NCompass Live! Join the NLC's Technology Innovation Librarian, Amanda Sweet, as she guides us through the world of library-related Pretty Sweet Tech.
LP Bookspace engages all readers and keeps them coming back for more! LP Bookspace brings to your library augmented reality experiences where characters literally jump off the page and help build comprehension and confidence.
The goal of this session is to explore how easy it is to create an optimal literacy experience within your library environment by applying innovative technology. You will discover the LB Bookspace tools to help you create an exciting Story Time, track students' progress in the Dashboard, implement Book Clubs for older children and have families returning to your library again and again. You will learn about the Meet the Makers series introducing patrons of all ages to how the books are produced and the potential careers in the future all around great literature.
Join us to see how LP Bookspace could provide you with creative ways to deliver innovative programming to your community.
Guest Presenter: Cheryl Bayer, CEO, Living Popups, LLC.
Upcoming NCompass Live shows:
Nov. 1 – Golden Sower Award: Get in the Know
Nov. 8 – Racial & Gender Bias in Search
Nov. 15 – Redesigning a Library Website
Nov. 22 – Best New Children's Books of 2023
Dec. 6 – Using Creativity to Grow & Develop
Dec. 13 – Canvaholic
Dec. 20 – Summer Reading Program 2024: Adventure Begins at Your Library
Jan. 17, 2024 – Auditing Library Websites
Jan. 24, 2024 – Best New Teen Reads of 2023

To register for an NCompass Live show, or to listen to recordings of past shows, go to the NCompass Live webpage.
NCompass Live is broadcast live every Wednesday from 10am – 11am Central Time. Convert to your time zone on the Official U.S. Time website.
The show is presented online using the GoTo Webinar online meeting service. Before you attend a session, please see the NLC Online Sessions webpage for detailed information about GoTo Webinar, including system requirements, firewall permissions, and equipment requirements for computer speakers and microphones.