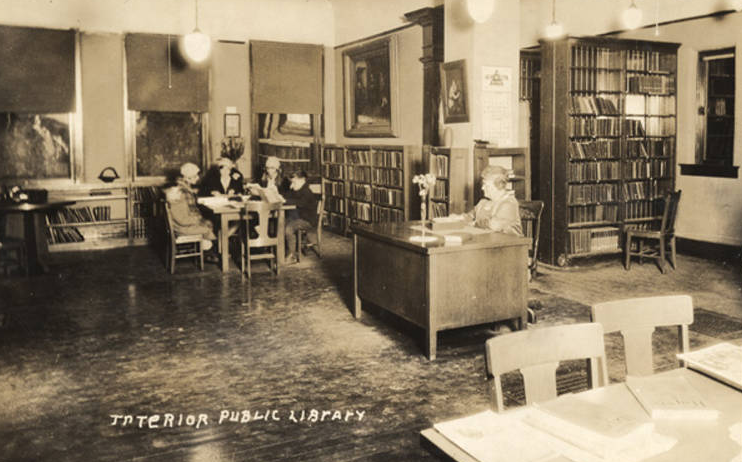 This week, we have a black and white photograph of the main room in Albion Public Library. In this image are a librarian sitting at the desk and five patrons at another table in the reading room.
This image is published and owned by the Nebraska Library Commission. This collection includes material on the history of libraries in Nebraska, mainly those built with Carnegie grants. Also included in this collection are items from the 1930s that are related to the Nebraska Public Library Commission bookmobile, as well as items that showcase history of Nebraska's state institutions.
Check it out on the Nebraska Memories archive.
The Nebraska Memories archive is brought to you by the Nebraska Library Commission. If your institution is interested in participating in Nebraska Memories, see http://nlc.nebraska.gov/nebraskamemories/participation.aspx for more information.