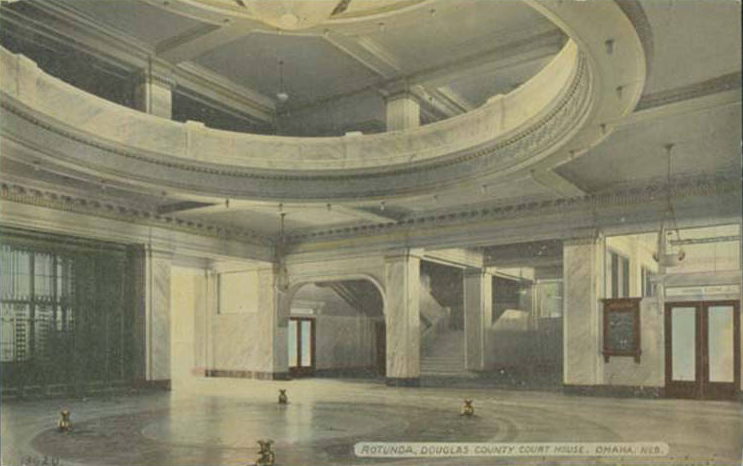 This week's throwback features a color postcard with an interior view of the Douglas County Courthouse in Omaha, Nebraska.
In July of 1908, Omaha architect, John Latenser Sr. was hired to design Omaha's third courthouse. Architectural plans were completed in 1909 and the Columbus, Indiana, firm of Caldwell & Drake were hired to construct it. The atrium above the rotunda shown in this image rises 110 feet and is topped by a large skylight. The courthouse opened on October 1, 1912.
This image is published and owned by Omaha Public Library. Items in this collection include early Omaha-related maps dating from 1825 to 1922, as well as over 1,100 postcards and photographs of the Omaha area.
If you or someone you know likes history, especially Nebraska History, check out the Nebraska Memories archive! It's a cooperative project to digitize Nebraska-related historical and cultural materials and make them available to researchers of all ages.
The Nebraska Memories archive is brought to you by the Nebraska Library Commission. If your institution is interested in participating in Nebraska Memories, see http://nlc.nebraska.gov/nebraskamemories/participation.aspx for more information.