Hear how Baright Public Library created 'A Library Centennial Celebration in Photos and Memories' on next week's NCompass Live webinar on Wednesday, July 12 at 10am CT.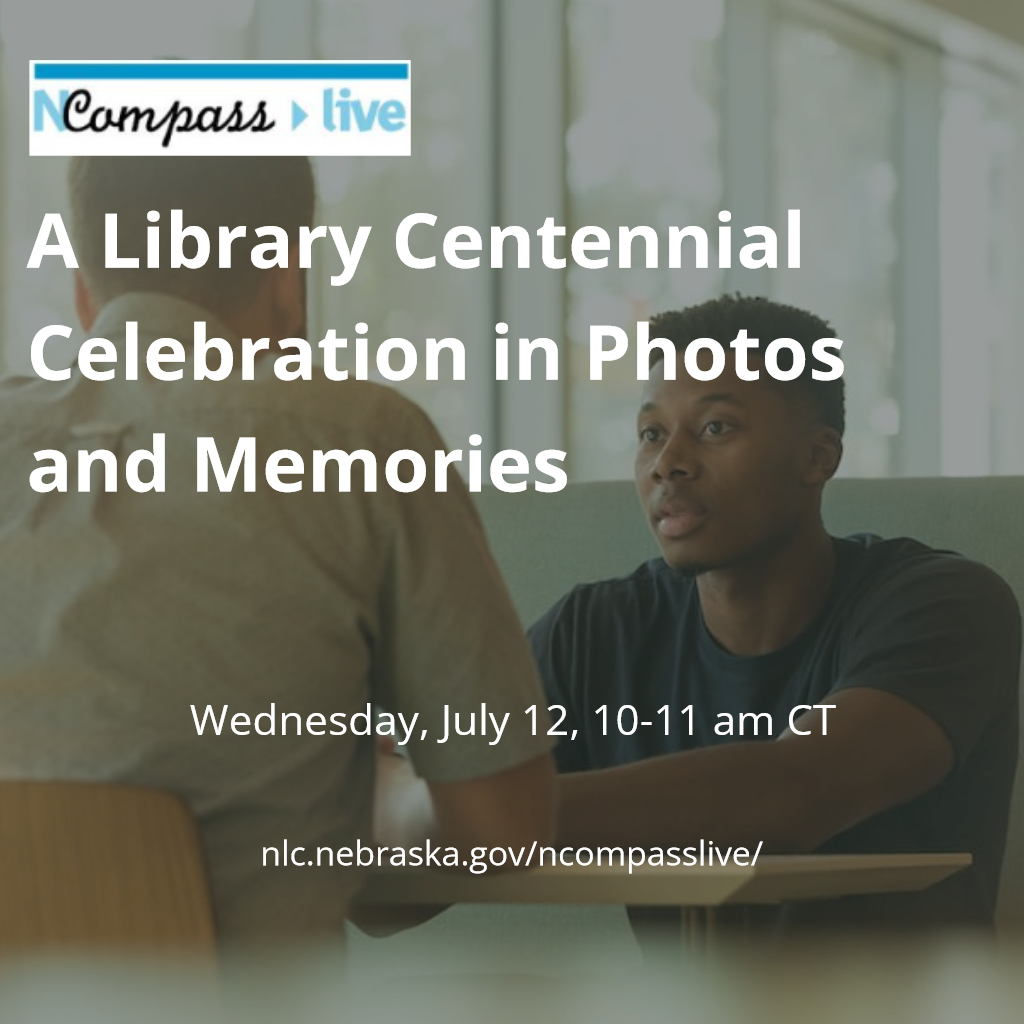 Using a qualitative research methodology termed "photovoices," oral histories, memories, and reflections were gathered from Ralston community members for Baright Public Library's centennial celebration. Long-time and recent residents were interviewed to gather personal stories and photographs provided by the interviewees. Participants were asked to share photographs that showed something meaningful in relation to the Ralston, Nebraska community or the library and to talk through why they chose that photo and what it means to them. This session focuses on the research process including participant recruitment and staff time, the research methodology, and the value of this type of project for a centennial celebration.
Presenter: Amy Jo Ellefson, Adult Programs Coordinator, Baright Public Library, Ralston, NE
Upcoming NCompass Live shows:
July 19 – Nebraska Open Meetings Act: 2023 Overview and Updates
July 26 – Pretty Sweet Tech: Internet Filtering For E-Rate CIPA Compliance And Cybersecurity

To register for an NCompass Live show, or to listen to recordings of past shows, go to the NCompass Live webpage.
NCompass Live is broadcast live every Wednesday from 10am – 11am Central Time. Convert to your time zone on the Official U.S. Time website.
The show is presented online using the GoTo Webinar online meeting service. Before you attend a session, please see the NLC Online Sessions webpage for detailed information about GoTo Webinar, including system requirements, firewall permissions, and equipment requirements for computer speakers and microphones.