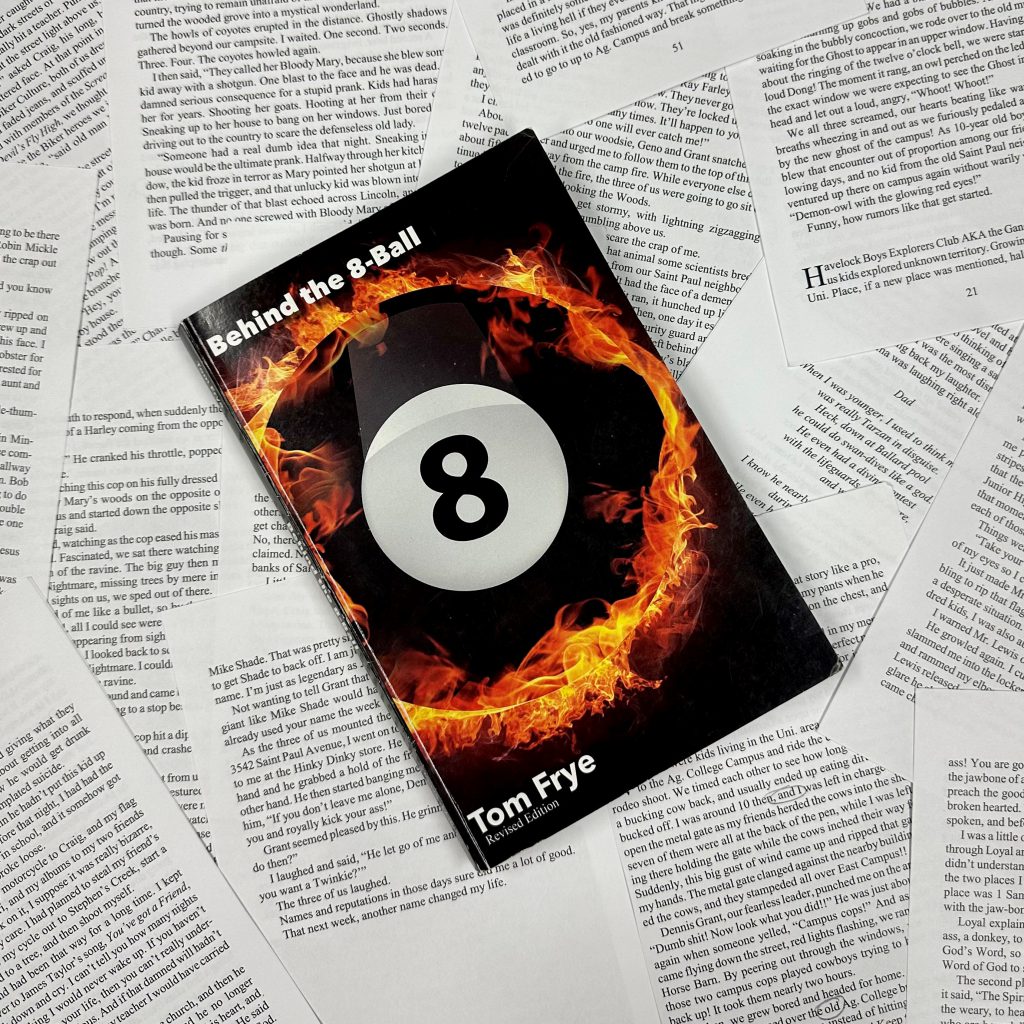 "Behind the 8-Ball" by Nebraska author Tom Frye is now available on cartridge and for download on BARD!
"This is the story behind all of my stories, starting from when I was a kid growing up in Havelock and moving on through the 45 years I spent in the field of youth work. I may have a wild imagination, but this one is non-fiction and filled with true stories of my life and times."

Author, Tom Frye
TBBS borrowers can request "Behind the 8-Ball," DBC01988, or download it from the National Library Service BARD (Braille and Audio Reading Download) website. If you have high-speed internet access, you can download books to your smartphone or tablet, or onto a flash drive for use with your player. You may also contact your reader's advisor to have the book mailed to you on cartridge.