Learn how to demonstrate the impact of maker-centered learning on student success in any discipline on next week's NCompass Live webinar, 'Makerspaces: Hubs for Interdisciplinary Learning', on Wednesday, February 22 at 10am CT.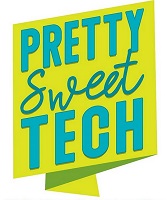 Special monthly episodes of NCompass Live! Join the NLC's Technology Innovation Librarian, Amanda Sweet, as she guides us through the world of library-related Pretty Sweet Tech.
Makerspaces and maker-centered instruction continue to grow in academic libraries. However, it may not always be clear how makerspaces support the missions of academic libraries, or how they further the goals of information literacy. Explore makerspaces as tools for helping students develop non-cognitive skills that are crucial to mastering the threshold concepts for information literacy. Using specific interdisciplinary classroom examples, Nagle explores how connecting maker-centered learning to the ACRL Framework centers makerspaces within the core missions of academic libraries, ensuring that makerspaces remain relevant and on the cutting edge of library trends. These learning outcomes expand partnership possibilities across campus by demonstrating the impact of maker-centered learning on student success in any discipline.
Presenter: Sarah Nagle, Creation and Innovation Services Librarian, Miami University Libraries, Oxford, OH.
Upcoming NCompass Live shows:
March 1 – 2023 One Book One Nebraska: The Mystery of Hunting's End
March 8 – Read the Rainbow: Serving the LGBTQ+ Community in Your Library
April 19 – Creative Aging Arts Program for Nebraska Libraries

For more information, to register for NCompass Live, or to listen to recordings of past events, go to the NCompass Live webpage.
NCompass Live is broadcast live every Wednesday from 10am – 11am Central Time. Convert to your time zone on the Official U.S. Time website. The show is presented online using the GoToWebinar online meeting service. Before you attend a session, please see the NLC Online Sessions webpage for detailed information about GoToWebinar, including system requirements, firewall permissions, and equipment requirements for computer speakers and microphones.