Learn some 'Tips and Tricks for Fundraising a Major Construction Project During a Pandemic' on next week's NCompass Live webinar on Wednesday, December 7, at 10am CT.
Expansion & update of Keene Memorial Library has been a goal since 2004. In 2018, with help from the Friends of Keene Memorial Library, the project got its start with 67% approval in a public bond vote. A historic flood in 2019 & the COVID-19 pandemic in 2020 both served as major project set-backs. In Spring 2021, with renewed efforts and teamwork, the project was finally back on track. Groundbreaking became a reality in Summer 2022. All of this required incredible teamwork & the full support of our Mayor, City Council, Administration & Friends group. Come learn how we kept the project from falling off the books, wrote over a dozen successful grants, & made this project a reality.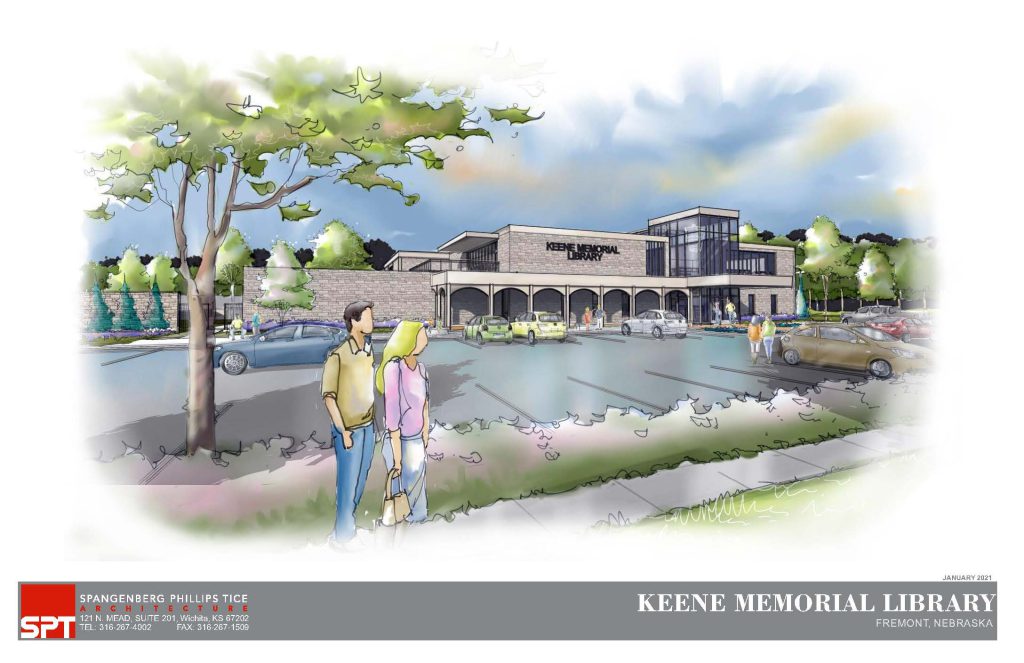 Presenters: Laura England-Biggs, Library Director, Keene Memorial Library, Fremont, NE; Linda McClain, Library Board Liaison, Friends of Keene Memorial Library.
Upcoming NCompass Live shows:
Dec. 21 – Summer Reading Program 2023: All Together Now
Dec. 28 – Pretty Sweet Tech
Jan. 4, 2023 – Critical Hit! Tabletop Gaming in the Library
Jan. 11, 2023 – Best New Teen Reads of 2022
Jan. 18, 2023 – First Amendment Audits: What You Need to Know

For more information, to register for NCompass Live, or to listen to recordings of past events, go to the NCompass Live webpage.
NCompass Live is broadcast live every Wednesday from 10am – 11am Central Time. Convert to your time zone on the Official U.S. Time website. The show is presented online using the GoToWebinar online meeting service. Before you attend a session, please see the NLC Online Sessions webpage for detailed information about GoToWebinar, including system requirements, firewall permissions, and equipment requirements for computer speakers and microphones.