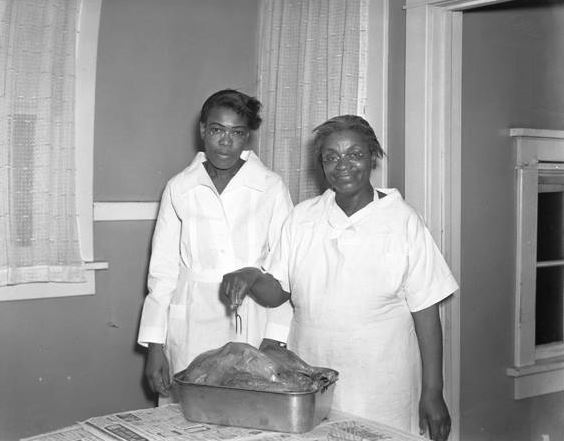 This week, we have a 3 5/8″ x 4 3/4″ black and white acetate negative of two women in a kitchen checking on a turkey. This image was taken in 1939 by William Wentworth. He was a freelance and commercial photographer. He provided a unique view of architecture, businesses, and community life.
This image is owned and published by The Durham Museum. The William Wentworth Collection at The Durham Museum consists of over 4,663 negatives that document life in Omaha from 1934 to 1950.
Check out the full collection on the Nebraska Memories archive!
Nebraska Memories is a cooperative project to digitize Nebraska-related historical and cultural heritage materials and make them available to researchers of all ages via the Internet. The Nebraska Memories archive is brought to you by the Nebraska Library Commission.
If your institution is interested in participating in Nebraska Memories, see http://nlc.nebraska.gov/nebraskamemories/participation.aspx for more information