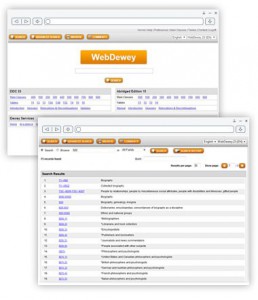 This is a good time of year to remind Nebraska librarians that they can save money on a subscription to WebDewey by participating in the Nebraska WebDewey Group Purchase! Enjoy web-based access to an electronic version of the Dewey Decimal Classification (DDC ) database through WebDewey. It is a full representation of all published numbers, plus other mappings and new terms that have been approved by the Dewey Editorial Policy Committee (EPC).
WebDewey also includes:
Searching or browsing DDC numbers, Library of Congress Subject Headings (LCSH) and mapped MeSH headings.
Adding your own notes and displaying them in context.
An easy-to-navigate, simple user interface that is suitable for the novice as well as the power user.
Our next WebDewey Group annual subscription will begin on January 1, 2023 and run through December 31, 2023. Libraries may join the group at any time. Mid-term subscriptions will be prorated. If your library is interested in subscribing to WebDewey, you'll find pricing information on our online WebDewey Group Order Form. OCLC Membership is NOT required to purchase WebDewey.
If you have questions please contact Susan Knisely.