What would you wish for?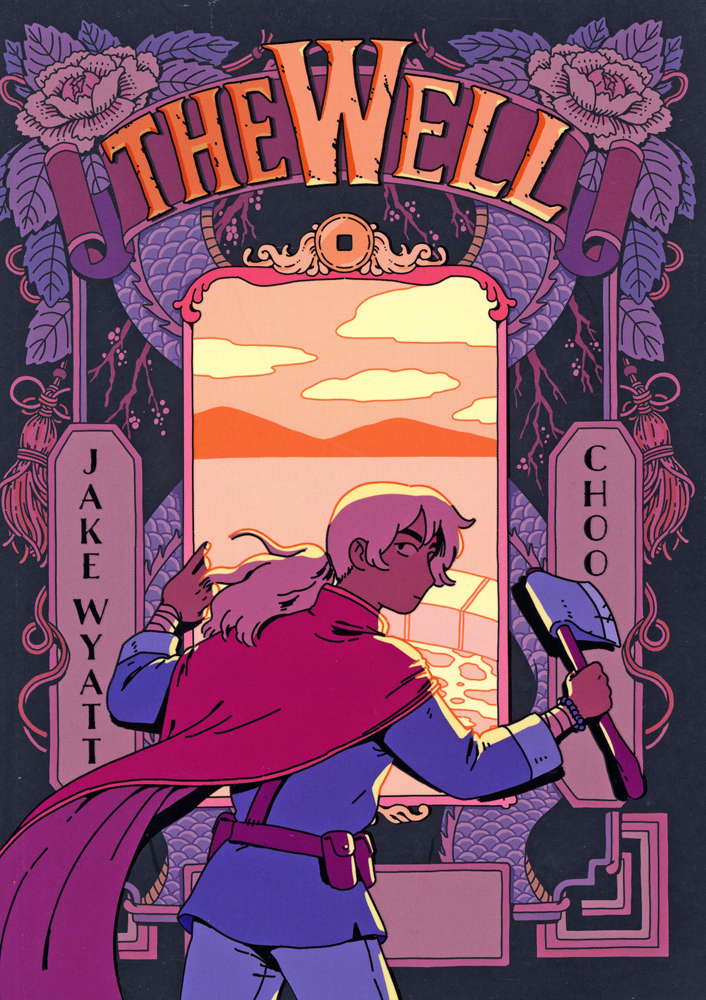 The Well is a full color graphic novel published for high school readers.  Li-Zhen, called Lizzy, lives with her grandfather and for the first time she will travel to town by herself with some goats to sell, riding in a sailboat in which her friend Eli now rows.  While in town, she snitches some coins from a sacred fountain to pay for her return trip. After returning home she is visited that night in her sleep.  The well demands repayment, not in coins but in wishes.  Lizzy must find a way to provide what has been wished for, or she will be drowned.  The well's servant says it is the wishes connected to each of the three coins that are valuable, not the coins.  She has to talk friends and strangers into helping her and she only has a day to accomplish each task.  Each task is different, and the last task may kill her.   
One of the things that appealed to me about this book is the care put into wishing.  Little children wish for candy or toys, they said, but wishing should be more thoughtful.  Eli tells Lizzy that her mother explained it this way: "…first you're supposed to think about what you have, what you are grateful for.  Then think about what you want out of life."
For the first task she asks for help from Eli, and they end up kidnapping a woman who has wished to return to her island, but now no longer wants to go there.  The island was destroyed by the leviathan.  The well doesn't care about current wants or changes in wishes.  It wants her to give what was wished for on the stolen coin, however long ago the wish was made.
This past summer I saw the movie "Three Thousand Years of Longing" with Idris Elba playing a genie.  Wishes are a big part of his existence.  That movie and this graphic novel made me think more about wishes.  Fairy tales often have wishes involved, almost always tricking the wisher.  I liked what Eli said in the book about wishing.  It can be done too quickly with little contemplation as to the likely result of the wish.  Maybe wishes should stay in our hearts and not be spoken out loud.
(The Nebraska Library Commission receives free copies of children's and young adult books for review from a number of publishers.  After review, the books are distributed free, via the Regional Library Systems, to Nebraska school and public libraries.)
Wyatt, Jake. The Well. First Second, 2022.