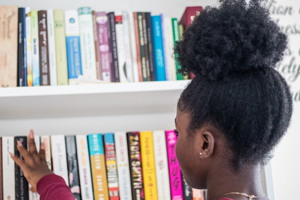 The Nebraska Library Commission (NLC) is pleased to announce the availability of Youth Grants for Excellence to legally-established public libraries, tribal libraries, and institutional libraries in Nebraska, through a competitive grant process. The purpose of the Youth Grants for Excellence is to make funding available specifically for innovative projects for children and young adults in Nebraska communities.
This year's funding is provided from the American Rescue Plan Act (ARPA), as administered by the Institute of Museum and Library Services (IMLS). ARPA is the result of the federal stimulus bill passed by Congress. Nebraska has received a one-time award of $2,422,166. A portion of that amount will be available via these competitive grants.
Some of the usual rules and requirements for Youth Grants for Excellence will be suspended for this year only:
No local match is required.
All legally established public libraries are eligible, both accredited and unaccredited, as well as tribal libraries and State run institutions.
Libraries will be able to use the grant funds for improving their collection (buy any books you feel you need), and to purchase AWE workstations or an equivalent item, Playaway Launchpad, computers, and furniture for the children's or teen areas.
Online applications will be accepted through 11:59 PM (CT) on October 7, 2021 and recipients will be notified of funding by October 29, 2021.
Visit the grant webpage for the full grant details and the online application form.
And to learn more, sign up for the September 1 NCompass Live webinar, NLC Grants for 2022.