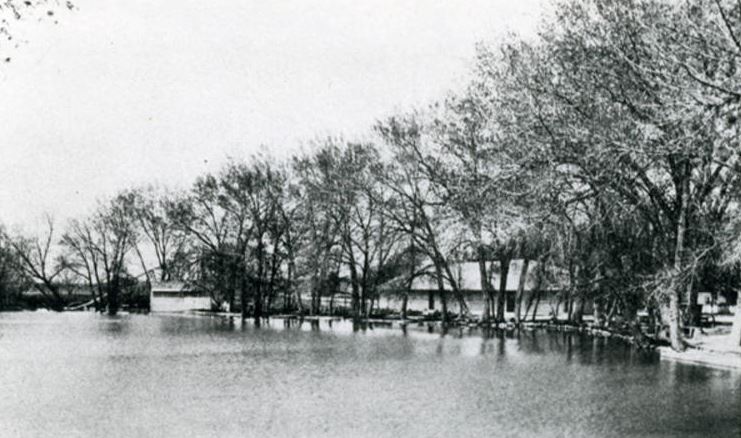 This week we have a black and white photograph of Kreuger's Lake. From 1920 to 1950, this was a popular place in Cheyenne County. At the far left of the photograph is a boat house and a slide for those who would go to swim. On the right side of the image is a community building that was used to hold meetings and dances. Today it is now a private home.
This photograph is published and owned by the Cheyenne County Historical Society and Museum which is located in Sidney. This collection of historical photographs represents the people and places of Sidney, Fort Sidney, Potter, Dalton and other communities in the county. The images featured in this collection include photographs showing business districts in the heart of these towns, troops stationed at the fort, and William Jennings Bryan speaking at the Cheyenne County Court House.
See everything in this collection and many more on the Nebraska Memories archive.
Nebraska Memories is a cooperative project to digitize Nebraska-related historical and cultural heritage materials and make them available to researchers of all ages via the Internet. Nebraska Memories is brought to you by the Nebraska Library Commission. If your institution is interested in participating in this project, see http://nlc.nebraska.gov/nebraskamemories/participation.aspx for more information.