Take a look at what we found on the Nebraska Memories archive!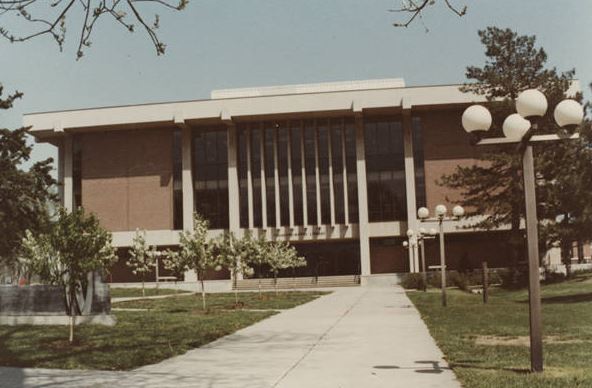 This 5 1/8″ x 3 1/2″ color photograph shows the front of the Cochrane-Woods Library during the late 1970's.
Ground breaking for the library was on March 3, 1968. The building opened in early February of 1970. The 55,000 square foot building was built at a cost of $1,436,000. It can hold 400 people and has shelving space for 200,000 books.
This #throwback image is provided by Nebraska Wesleyan University. The archives housed in the Cochrane-Woods Library holds several thousand photographs on various media. In 2008, the archives launched an effort to digitize, catalog, and describe photographs of NWU's campus buildings. The collections consists of mainly exterior shots of individual buildings, along with several views of the campus layout as it evolved.
If you are someone who likes history, especially materials related to Nebraska, be sure to check out the Nebraska Memories archive!
Nebraska Memories is a cooperative project to digitize Nebraska-related historical and cultural heritage materials and make them available to researchers of all ages via the Internet. Nebraska Memories is brought to you by the Nebraska Library Commission. If your institution is interested in participating in this project, see http://nlc.nebraska.gov/nebraskamemories/participation.aspx for more information.