Happy Thanksgiving from NLC! We're celebrating the holiday with a #ThrowbackThursday!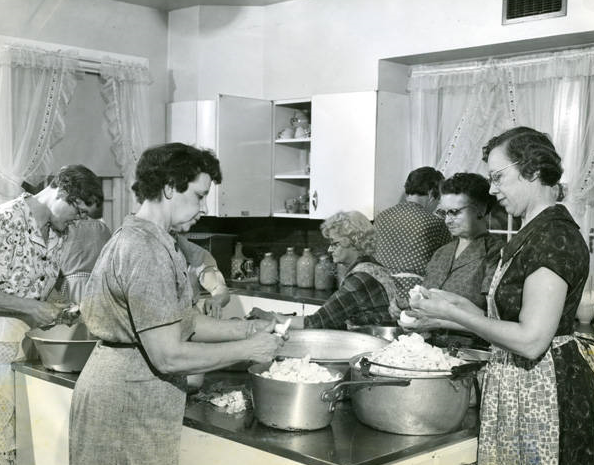 We're headed back to the 1950s with today's #throwback. This image shows several women preparing food in the kitchen of the Nebraska Children's Home Society. Many women volunteered on a regular basis.
This black and white photo is provided and owned by the Nebraska Children's Home Society. Founders of the NCHS had a vision for a better future and believed that every child deserved a family. The agency has never charged fees for adoptions services, and still today relies primarily on private donations to fund its services.
Are you interested in Nebraska history? Check out the Nebraska Memories archive to see many more historical images digitized from photographs, postcards, maps, lantern slides, books, and other materials.
Nebraska Memories is a cooperative project to digitize Nebraska-related historical and cultural heritage materials and make them available to researchers of all ages via the Internet. The Nebraska Memories archive is brought to you by the Nebraska Library Commission. If your institution is interested in participating in Nebraska Memories, see http://nlc.nebraska.gov/nebraskamemories/participation.aspx for more information.