I've been running around creating makerspace goodness this week, so this is going to be a short post. It's all about makerspaces and some of the cool things you can get for your makerspace. This is great whether you're just starting out, or want to spice up your existing offerings:
Merge Cube
: This looks like a little foam cube, but it is oh, so much more. Paired with a smartphone, you can overlay amazing 3D images onto this magical little cube. Take a look at the video on Merge Cube's home page to see it in action. There are ways to use pre-made projects, or to create your own using an app!
Dash and Dot Robots
: These robots are great for kids of all ages. Dash is geared towards kids 6 and up, while Dot is geared for kids 11 and up. But adults can use them too! I'm a big kid now. These robots have plenty of great pre-made curriculum and project ideas too!
LEGO Mindstorms
: This is a robot that will let you build the actual bot, then program it as well! I train this one for the Innovation Studios grant, so I can answer a bunch of questions about this one. It's geared towards 8 and up, but it has a lot of flexibility to be hacked by adults too. Good times.
Paper Circuits
: If you're looking for low-cost ways to show the basics of circuitry and electronics, this book is a great place to start. Makerspaces.com also has quite a few other project ideas.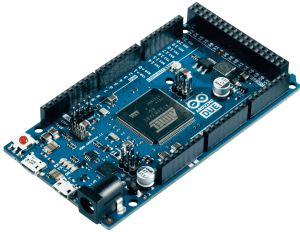 Arduino for Beginners
: Makerspaces.com also has this great book showing you everything you need to know about Arduino for beginners. You'll learn how the board works, some simple circuits, and to interact with the right software. There are plenty of other makerspace options out there. But this is a start. I chose mostly all low-cost options. The bigger machines like 3D printers, laser cutters, vinyl cutters, and all that fun stuff are also out there. Feel free to email me at
amanda.sweet@nebraska.gov
if you have any questions, or would like some recommendations.