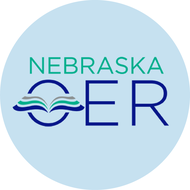 Join us for the next FREE NCompass Live webinar, 'What is OER? Outstanding, Extraordinary Raw materials?', on Wednesday, April 10, 10:00am – 11:00am CT.
The #GoOpen movement has impacted many conversations relating to digital resources for schools and public libraries. What is this OER phenomenon? How can a teacher/student/patron access these items and how can they be added to coursework or a collection ? This webinar will focus on the premise of OER (Open Educational Resources) and provide an opportunity to discuss with other participants how an OER can benefit and enhance a course or collection. Users will be provided with a "starting" point of OER references that can be used for education.
Presenter: Beth Kabes, Director of Blended and Distance Learning, Educational Service Unit Coordinating Council.

Upcoming NCompass Live events:
April 17 – An Inside Look at the National Rural Transit Assistance Program Resource Library
April 24 – Connect to Meetings, and more…Experts, Virtual Field Trips with Zoom
May 8 – Small Libraries Can Run Code Clubs for Kids
May 15 – A Conversation with Nebraska's New State Poet, Matt Mason
May 22 – Picture Book City: Reorganizing Our Storybooks by Subject
May 29 – Let's Get Real About Virtual Reality
For more information, to register for NCompass Live, or to listen to recordings of past events, go to the NCompass Live webpage.
NCompass Live is broadcast live every Wednesday from 10am – 11am Central Time. Convert to your time zone on the Official U.S. Time website. The show is presented online using the GoToWebinar online meeting service. Before you attend a session, please see the NLC Online Sessions webpage for detailed information about GoToWebinar, including system requirements, firewall permissions, and equipment requirements for computer speakers and microphones.