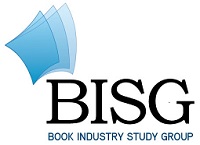 Join us for the next NCompass Live, 'Ditching Dewey: How we converted from Dewey to BISAC and lived to tell about it', on Wednesday, August 8, 10:00am – 11:00am CT.
Parchment Community Library was encountering more and more adults who had never been taught the Dewey Decimal Classification system in school. They wanted their collection to be easily browsed, so in about 18 months, they converted from DDC to BISAC call numbers. Learn how their staff completed this challenging task – "at times we felt that we were trying to draw a map while driving full-speed down the road" – and hear how their patrons have reacted to the new system.
Presenter: Teresa Stannard, Library Director, Parchment (MI) Community Library.
Upcoming NCompass Live events:
Aug. 15 – Some of Our Favorites: The System Directors Talk Books
Aug. 22 – Excel for Librarians
Aug. 29 – We Find and We Fix: Connecting a Community at the Library
For more information, to register for NCompass Live, or to listen to recordings of past events, go to the NCompass Live webpage.

NCompass Live is broadcast live every Wednesday from 10am – 11am Central Time. Convert to your time zone on the Official U.S. Time website. The show is presented online using the GoToWebinar online meeting service. Before you attend a session, please see the NLC Online Sessions webpage for detailed information about GoToWebinar, including system requirements, firewall permissions, and equipment requirements for computer speakers and microphones.