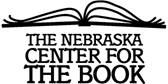 What could motivate Nebraska young people to write letters? A great story and the opportunity to tell an author about how a book made a difference in their own life can provide just the right encouragement. Teachers and librarians in Nebraska were recently awarded grants to host pilot Letter Writing Clinics for students in their area. The clinics will introduce students to the
Letters About Literature
contest and letter writing techniques. Students will get ideas for selecting books and learn how to craft letters that can be submitted to the
Letters About Literature
contest, a national reading and writing promotion program that engages nearly 50,000 adolescent and young readers nationwide in grades four through twelve. The competition encourages young people to read, be inspired, and write back to the author (living or dead) who had an impact on their lives. The Letter Writing Clinic grants are sponsored by Humanities Nebraska, Nebraska Center for the Book, Nebraska Cultural Endowment, and Nebraska Library Commission. The winning applicants are:
Sarah Alfred, Morrill Public Library Director, Friends of Morrill Public Library
Keri Anderson, Hoesch Memorial Library Director, Alma
Becky Henkel, Bayard Public Library Director
Alicia Lassen, Overton Public School Librarian and Teacher
The annual
Letters About Literature
writing competition is sponsored nationally by the Center for the Book in the Library of Congress, with funding from Dollar General Literacy Foundation. The Center for the Book was established in 1977 as a public-private partnership to use the resources of the Library of Congress to stimulate public interest in books and reading. The Nebraska competition is coordinated and sponsored by the Nebraska Center for the Book, Nebraska Library Commission, Houchen Bindery Ltd., and Chapters Bookstore in Seward. For more information about the
Letters About Literature
competition, see
http://centerforthebook.nebraska.gov/programs/LAL.html
. To learn more about Letter Writing Clinics, see
http://centerforthebook.nebraska.gov/programs/LAL_Grant/2018/index.aspx
. The Nebraska Center for the Book is housed at the Nebraska Library Commission and brings together the state's readers, writers, booksellers, librarians, publishers, printers, educators, and scholars to build the community of the book—supporting programs to celebrate and stimulate public interest in books, reading, and the written word. The Nebraska Center for the Book is supported by the Nebraska Library Commission. As the state library agency, the Nebraska Library Commission is an advocate for the library and information needs of all Nebraskans. The mission of the Library Commission is statewide promotion, development, and coordination of library and information services—bringing together people and information. Humanities Nebraska inspires and enriches personal and public life by offering opportunities to thoughtfully engage with history and culture. Humanities Nebraska was established as a state-based affiliate of the National Endowment for the Humanities in 1973. ### The most up-to-date news releases from the Nebraska Library Commission are always available on the Library Commission Website,
http://nlc.nebraska.gov/publications/newsreleases
.