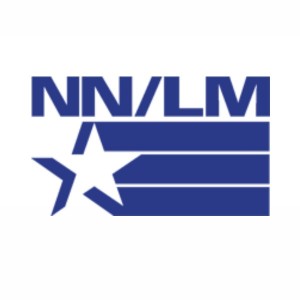 Tomorrow!  Discover NLM Resources and More: Resources for K-12 Health & Science Education
Wednesday, February 22, 2017 1pm MT / 2pm CT
Register: https://nnlm.gov/class/resources-k-12-health-science-education/6792
Did you know that the National Library of Medicine has K-12 lesson plans, a resource page and twitter feed for K-12 educators, and sites designed specifically for children and teens? If you would like to learn more about these health and science resources, join us for our webinar on Wednesday, February 22. Annette Parde-Maass, MCR Education and Nebraska Outreach Coordinator, will walk through the resources, give examples on how they could be used, and ask participants to brainstorm and share additional purposes applicable to their own settings.
Breezing Along with the RML  
Topic: Instructional Design
Wednesday, March 15, 2017, 10 am MT/ 11 am CT
Register: https://nnlm.gov/class/instructional-design/7089
Do you want to make your classes and presentations more effective and engaging? Do you want to offer learning experiences that really matter? If so, then the NNLM MCR has a great session on instructional design (ID) to get you started with not one, not two, but three experts. ID is a model to help you determine why the training is needed, design your instructional strategy, develop materials, decide how the content will be delivered to learners, and determine if you met your expected results.  Participants will receive instruction on key elements that comprise the ID framework, practice those elements in problem-based virtual breakout groups, and then share the results with fellow virtual attendees.
Presenters: Lisha Bustos, Lead Instructional Designer, University of Colorado; Christine Mousavi Cook, eLearning & Instructional Design Professional, University of Colorado; Michael Kanzanjian, Instructional Design Professional, ECHO Colorado
NNLM Resource Picks: How to Make the Most of Your National Library of Medicine Traveling Banner Exhibition! 
Wednesday, March 29, 2017, 1 pm MT/ 2 pm CT
Register: https://nnlm.gov/class/how-make-most-your-national-library-medicine-traveling-banner-exhibition/277
The National Library of Medicine (NLM) provides traveling exhibitions about the social and cultural history of medicine.  In 2016, the Pacific Northwest Regional Medical Library hosted a national questionnaire asking librarians what they would like to learn about hosting one of these exhibitions. Over 250 librarians responded with questions and ideas. This webinar is shaped by their responses. Join us to learn what your colleagues are doing to reach new audiences using NLM traveling exhibitions.
Presenters: Patricia Touhy, National Library of Medicine; Jennifer Butler Keeton, Florence-Lauderdale Public Library; Eva Sclipa, Alfred University; Thomas Lawrence Long, University of Connecticut; Donna Smith, Palm Beach County Library System; Nicole Hughes, Palm Beach County Library System
Courses for the Consumer Health Information Specialization:
The Consumer Health Information Specialization (CHIS) provides additional expertise in the area of consumer health and keeps you current on relevant issues in the field. NNLM provides free classes for CE credit towards this specialization. Here are a few upcoming online courses:
For more information on CHIS CE requirements: http://www.mlanet.org/p/cm/ld/fid=329
For information on MCR funding to cover CHIS certificate application: https://nnlm.gov/mcr/funding/consumer-health-information-specialization-chis-certification-funding
Annette Parde-Maass
Nebraska Outreach Coordinator
National Network of Libraries of Medicine/MidContinental Region
AnnetteParde-Maass@creighton.edu
402.280.4156